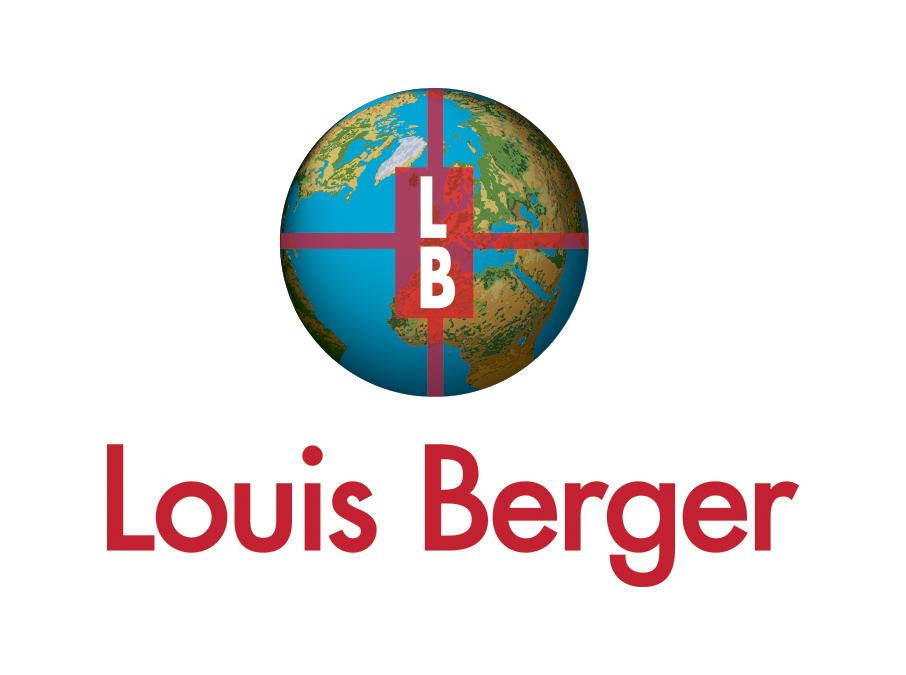 The Edward J. Bloustein School of Planning and Public Policy, in cooperation with The Louis Berger Group, Inc., has created a special graduate internship/fellowship program that enables Bloustein School Master of City and Regional Planning (MCRP) and Master of Public Policy (MPP) students to be considered for a comprehensive fellowship award and earn internship credit while taking on a professional experience internship at one of the leading consulting organizations in the country.
The Louis Berger Group strives to meet the needs of the communities it serves by working with clients to address current and upcoming issues related to key areas, both domestic and international. Areas of focus include environmental services, construction, transit, highways and bridges, aviation, and energy, as well as other planning, policy, and management activities. This program gives students the opportunity to complete and fund their educational experiences, and at the same time perform professional work with The Louis Berger Group under the direction of the organization's senior level management in one of its
global offices.
Program Application and Year One
While many academic programs can provide a strong classroom experience, the Bloustein School and Louis Berger are offering a summer professional experience internship for Master of City and Regional Planning (MCRP) and Master of Public Policy (MPP) students. Candidates who are selected will receive a fellowship for the second year of the program. In order to qualify, students must meet the following criteria:
Students may apply for admission to the program in November of their first year by submitting the following:
—A completed application
—Resume/vitae
—First-year transcript (fall and spring estimated unofficial online accepted) class schedule
—Statement of purpose/essay (three pages).
Have completed 9-12 credits of graduate study at the Bloustein School must be completed by the end of the fall semester. International students may apply, but will have to gain clearance and approval through the Rutgers Office of Student and Faculty Services for employment purposes in order to participate if selected.
Must be professionally or academically active in the fields of community development, real estate, economics, public infrastructure, transportation, the environment, or energy. Candidates should be planning to pursue a career in consulting, project management, public development, planning, real estate development, or environmental management and should have a demonstrated interest in international development issues or foreign cultures.
A panel consisting of faculty members, the associate dean of the faculty and assistant dean will evaluate applications and narrow the field of candidates to approximately ten (10) students. These final applications are presented to senior management at Louis Berger for screening, interviews and eventual selection. The actual number of interns may vary from year to year, up to a maximum of four (4).
Summer Internship
The program is structured so the student can begin work with Louis Berger in the late spring after exams in May. The student is expected to commit to a full-time summer opportunity where he/she may be placed in one of several locations around the globe. Offices for Louis Berger are located in Washington, D.C., New York City and headquartered in Morristown, New Jersey as well as in many worldwide locations.
The internship program at the Louis Berger will compensate the student for the hours worked. Students will be hired as salaried employees for the summer experience (with amounts TBD). The assignment may continue through the fall and spring terms at one of the U.S. offices.
During the summer, fall or spring of the second year, the student registers for three (3) credits of internship or six (6) credits of Applied Field Experience (AFE) credits to obtain academic credit for the experience (depending upon degree program and courses taken that term.) See Office of Student and Academic Services for details.
Students participating in the internship will receive a certificate commendation upon completion of the program. A paper assignment, presentation, and other documentation is required following the completion of the internship/AFE to obtain credit. See internship/AFE application details.
Fellowship/Award Details and Year Two
In addition to the internship opportunity, all students selected for the program will receive an award for their second year in the degree program. The fellowship award is designed to help students offset costs of tuition or other expenses and encourage completion of the master's degree on time. Students must remain full time and complete on time.
The funding is paid as a fellowship in the form of bi-weekly paychecks, throughout the academic year (Sept-June). Alternative methods of payment are also available based on needs. Students are still eligible to apply for other second year continuing student awards; however, the Louis Berger Fellowship award will be included in that consideration process for overall level of support. If you have a second year offer of funding already committed to you, your overall level of funding will also be evaluated. See Student and Academic Services Office for details.
More Information and Application
If you would like more information on how to apply or have questions about program details, please see Steve Weston, Assistant Dean for Student and Academic Services in Room 186, call (848) 932-2728, or email sdweston@rutgers.edu.  To learn more about Louis Berger, visit the organization's website at www.louisberger.com.