On March 20, 2018 the Livingston Alumni Association (LAA) honored two faculty members and six alumni from the former Livingston College of Rutgers University-New Brunswick, at an awards dinner.
Michael R. Greenberg, Distinguished Professor and Interim Dean of the Bloustein School along with Wells Hamilton Keddie (1925-2006), a Professor of Labor Studies and Employment Relations at Rutgers University-New Brunswick, were honored with the with the Livingston Legacy. The Legacy Award honors those who played a key role in the establishment and growth of Livingston College and its mission, and who have contributed to the overall Rutgers and global communities. The Livingston Legacy Award was established in 2009.
Staci Berger, along with five other exceptional alumni, was honored with the Livingston College Distinguished Alumni Award for her activism and work to advance justice. She received her master's degree in Public Affairs and Politics from Rutgers University's Edward J. Bloustein School of Public Policy and Graduate School-New Brunswick in 2004.  Distinguished Alumni recipients are those who have distinguished themselves by contributions they have made in their chosen fields of endeavor, by the leadership they have exhibited, and by the general benefits to the larger society resulting from their activities. In addition to Berger, the honorees were Jeanie Bryson, LC'81, Jazz/pop/Latin vocalist; Dr. Everette Penn, LC'91, Criminology professor; race/youth/justice scholar; Carlyle E. Shelton Jr., LC'80, Deputy Inspector General, U.S. Marine Corps; Robert W. Snyder, LC'77, Professor, American studies and Journalism; and Marie Varghese, LC'03, College advisor and social justice advocate.
Michael Greenberg
Michael R. Greenberg studies environmental health, environmental policy and risk analysis. He is the 2017-2018 Interim Dean and a Distinguished Professor of the Edward J. Bloustein School of Planning and Public Policy, Rutgers University-New Brunswick.
Greenberg joined the faculty at Rutgers' Livingston College in September 1971, as an associate professor of urban planning, urban studies and geography. He served as a Livingston College Fellow. He also served on Livingston College's appointments and promotions (A&P) and academic standing committees; and led in the building the undergraduate community health program, which became the undergraduate public health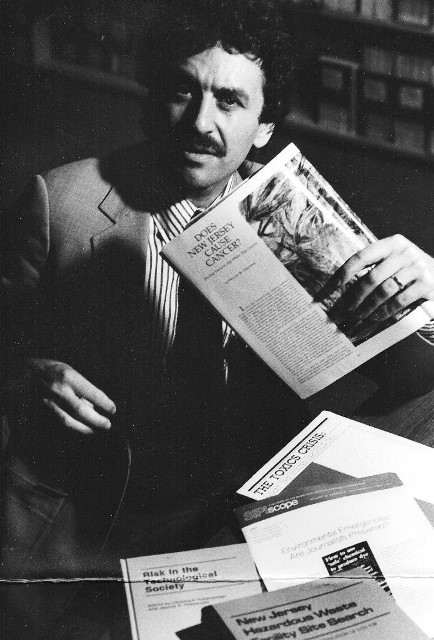 program.
He and Bernard Goldstein of the University of Medicine and Dentistry of New Jersey (UMDNJ) worked to establish the New Jersey graduate program in Public Health, which eventually became the Rutgers School of Public Health.
In the 1970s, Rosemary Agrista (LC'76) was a student in Greenberg's senior seminar on urban studies, related to her major in Urban Communications (Journalism). Greenberg's teaching about conservation and interpreting master plans later led Agrista to become an environmental activist.
As of 2018 Greenberg also serves as Director of the Environmental Analysis and Communications Group at the Bloustein School, and previously was Associate Dean of the Faculty. He had joined the Bloustein School faculty in 2000, and also holds appointments in Rutgers' School of Public Health.
His 2017 book, Urban Planning and Public Health: A Critical Partnership (with Dona Schneider, American Public Health Association) provides an in-depth summary of the historic connections between the fields of public health and urban planning since the Industrial Revolution.
It also draws the connections between urban planning and public health through case examples and outlines critical challenges to integrate science, policy and politics to further the health of communities across the U.S.
Greenberg has written more than 30 books and more than 300 articles on topics including water supply and quality, solid waste management, mathematical programming, population and employment projection methods, and environmental cancer. Some of his other recent books include Explaining Risk Analysis (Earthscan, 2017); Protecting Seniors Against Environmental Disasters: From Hazards and Vulnerability to Prevention and Resilience (Earthscan, 2014); Nuclear Waste Management, Nuclear Power and Energy Choices: Public Preferences, Perceptions, and Trust (Springer, 2012); and The Environmental Impact Statement After Two Generations: Managing Environmental Power (Routledge, 2011).
Greenberg also chaired a committee, which in 2017 reported to the U.S. Congress on the extent that the U.S. Department of Energy (DOE) emphasizes human health and safety in its allocations for remediating former nuclear weapons sites.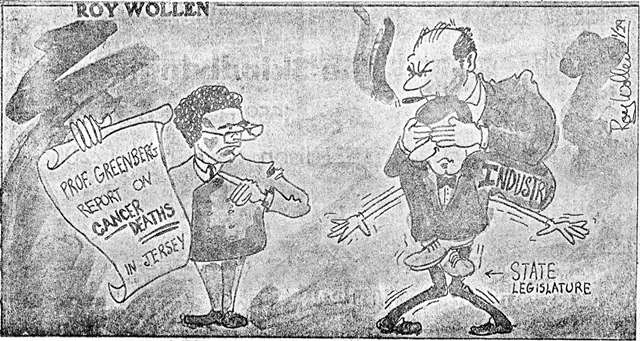 He has also served on several government committees related to the destruction of the U.S. chemical weapons stockpile and nuclear weapons; chemical waste management; and the degradation of the U.S. government physical infrastructure, and sustainability and the U.S. Environmental Protection Agency (EPA). As of 2018 he is a member of the Plutonium Disposition Committee, reporting to the DOE.
Greenberg served as area editor for social sciences and then editor-in-chief of Risk Analysis: An International Journal from 2002-2013, and continues as associate editor for environmental health for the American Journal of Public Health.
He had earned his master's and Ph.D. degrees in geography from Columbia University. He served as as assistant professor at Columbia before joining the Livingston College faculty.
Staci Berger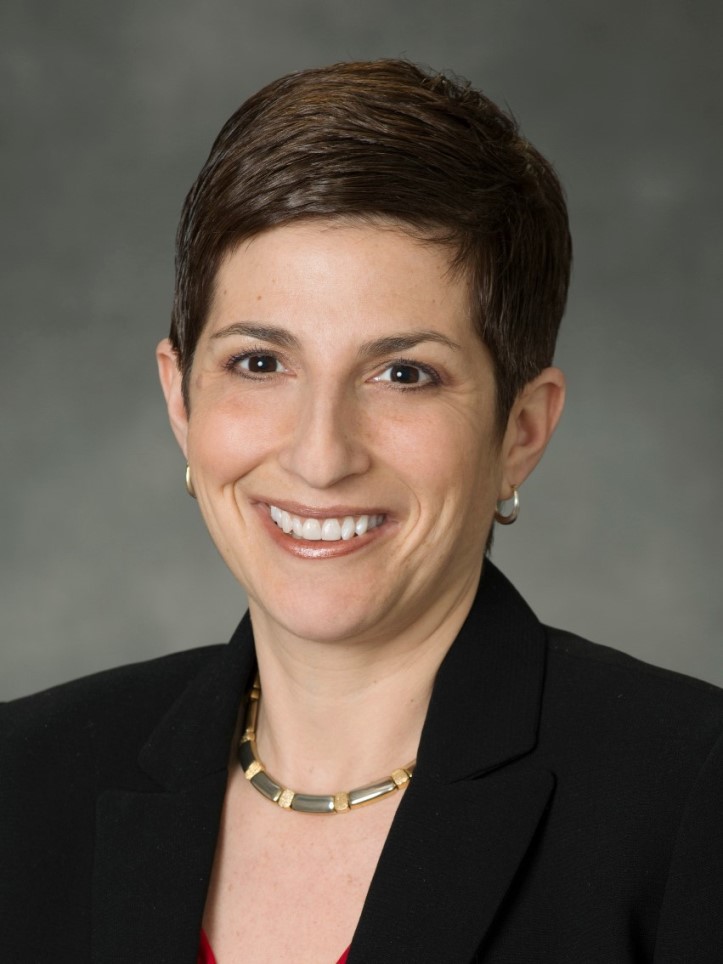 Staci Berger, a 1994 graduate of Livingston College at Rutgers University-New Brunswick, leads a statewide association which supports the creation of affordable homes and community development in New Jersey.
As the President and Chief Executive Officer (CEO) of the Housing and Community Development Network of New Jersey (HCDNNJ), Berger directs this association of more than 150 community-based development organizations, created in 1989 to enhance the efforts of these groups to create affordable homes and revitalize their communities, and to improve the climate for community development in New Jersey.
Before becoming the President and CEO, Berger served as the Director of Advocacy and Policy. In this role she was responsible for leading the community development policy staff team, including working with the policy coordinator and field organizers, to broaden and mobilize support for the network's public policy agenda.
Representing the HCDNNJ on Community Reinvestment Act Advisory Boards for both PNC Bank and Valley National Bank, and on TD Bank's Leadership Council, Berger assists these institutions in meeting their community investment objectives. She has made multiple appearances on national media outlets, including MSNBC, NPR, The New York Times and The Wall Street Journal, and is a recognized expert on housing and community development issues sought by national, regional and local press.
Prior to joining the HCDNNJ, Berger worked for nine years with New Jersey Citizen Action (NJCA) where she went from being an organizer to the Political and Legislative Director. As the Political and Legislative Director, she devised and implemented political, legislative, and electoral strategy for the state's largest nonprofit, non-partisan independent watchdog coalition. She continues to serve on the NJCA's Board of Directors.
Berger serves on the Economic and Community Advisory Council of the Federal Reserve Bank of Philadelphia and is a member of the Housing Advisory Council for the Federal Home Loan Bank of New York.
She additionally has served as an associate trainer for the Midwest Academy, a leading national training institute for the progressive movement, and worked as a labor organizer with the AFL-CIO Organizing Institute and the Health Professionals and Allied Employees/AFT/AFL-CIO.
Berger's professional milestones and honors include inaugural recipient of the Center for Non-Profits' Emerging Leader Award in 2013; Community Service Award from New Jersey Citizen Action in 2014; recognition as a Change Maker by the New Jersey General Assembly during Women's History Month in 2016; Career Achievement Award from the Edward J. Bloustein School of Planning and Public Policy in 2017; and the Golden Rose Award for Advocacy from the Rose House in 2017.
Berger, a Massachusetts native, lives with her husband and two sons in Piscataway, New Jersey, where she is involved in volunteer efforts to improve her own community and advance social, political and economic justice. She served as President of the Martin Luther King Intermediate Elementary School Parent-Teacher Organization (PTO) from 2012 to 2014, and continues to serve as the PTO Vice President of Conackamack Middle School.
Berger has been involved in multiple, successful electoral campaigns to make the Board of Education responsive to and reflective of the needs of the school community. She helped advance school policy changes to win smaller class sizes, secure food justice, and protect the rights of all students regardless of documentation status or gender identity.
In 2016, she led the effort to found the Central Jersey Progressive Democrats, and ran a campaign to elect more than 100 area residents for office in June 2017.
Her efforts recently led to a civil rights victory in Piscataway. On December 19, 2017, the Piscataway Township Council attempted to keep Berger from videotaping a council meeting based on a township ordinance. On December 27 the American Civil Liberties Union of New Jersey advised the township that the law allows citizens to videotape meetings. Three days later the township announced that the Township Council would revise its ordinance to permit videorecording of its meetings, and in the interim would not enforce its old ordinance prohibiting such recordings.
In the 1993 Livingston College yearbook, Berger wrote: "In the year 2003, I will be working on the same things I am working for here at Livingston: justice and equality for all. Education, at Livingston and Rutgers, is just one issue I have spent my time here fighting for. The next ten years, and probably for the rest of my life, will be dedicated to people and their right to live free."
Berger was a speaker at the 2017 New Jersey Congressional Reception focusing on housing issues. In the embedded video, she tells the audience: "We can't just build homes, we have to also build movements. … Right now every single person needs to be involved in the fight for justice, because nobody else is going to do it for us …" The conclusion of her speech was drowned out by applause.