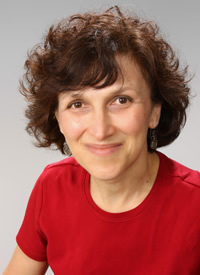 Associate Professor
B.A., Harvard-Radcliffe College; M.B.A., Harvard Business School; M.A., Harvard University (Sociology); Ph.D., Harvard (Organizational Behavior)
Contact
Room 544, Civic Square Building
(848) 932-2967
Research Interests
Community Economic Development
Developmental Finance (especially the use of equity capital for economic development)
Non-profit and Hybrid Organizational Forms
Social Enterprise
Nonprofit and Grassroots Advocacy
Charter school policy
Parental movements to opt out of standardized testing
Community responses to public education privatization
Impact of corporate education reform policies on communities
Julia Sass Rubin has been part of the faculty of the Edward J. Bloustein School of Planning and Public Policy since 2003.  Dr. Rubin's research examines the policies and organizations that impact low-income communities.  Currently, she is researching community responses to the forced privatization of public education in Camden and Newark; the impact of shrinking government subsidies on domestic developmental financial institutions; and the challenges of nonprofit political advocacy.  Dr. Rubin has advised a number of organizations in the area of developmental finance, including the United States Small Business Administration; The John D. and Catherine T. MacArthur Foundation; the Appalachian Regional Commission; the Overseas Private Investment Corporation; and the New Jersey Redevelopment Authority.  Previously, she consulted for McKinsey & Company; worked in brand management for the Procter & Gamble and Eastman Kodak Companies; and taught strategic management and marketing at Assumption University in Bangkok, Thailand, as a Henry Luce Scholar.  Prior to joining the Bloustein School faculty, Dr. Rubin was a post-doctoral fellow at the Alfred A. Taubman Center for Public Policy at Brown University.
Abridged Curriculum Vitae (C.V.)
View Publications on SOAR
Recent Publications
Chapters in Books or Monographs
2014: McVeigh, N. and J. Rubin , "Loans, Loan Guarantees, and Credit Enhancements," in New Frontiers of Philanthropy, New York: Oxford University Press.
2011: Rubin, J. S. (2011). "All Underserved Markets are Not Created Equal: How the Rhetoric of Emerging Domestic Markets Can Hurt Distressed Communities." In Enterprise and Deprivation: Small Business, Social Exclusion and Sustainable Communities, Alan Southern (Ed). New York, NY: Routledge Publications, pp. 1-37.
Articles in Refereed Journals
2011: Rubin, J. S. (2011). Countering the Rhetoric of Emerging Domestic Markets, Economic Development Quarterly, May, Vol 25(2): 182-192.
2010: Rubin, J. S. (2010). Venture Capital and Underserved Communities, Urban Affairs Review, 45(6) 821-835.
Areas of Expertise: Community Based Research, Community Development, Education/Human Capital Investment, New Jersey Politics and Government, Political Institutions, Qualitative Research, Social Policy/Inequality and Disparities