Professor Amirahmadi is the author of Revolution and Economic Transition: The Iranian Experience, the first in-depth analysis of post-revolutionary Iran; he has done pioneering work on dialogue, understanding and bettering relations between the U.S. and Iran.
Professor Andrews teaches environmental planning and performs research on how people use the built environment; he works with colleagues in Australia, China, Denmark, Germany, Singapore and elsewhere on occupant behavior and smart cities research and directs the Rutgers Center for Green Building. He established a new concentration area in public informatics for graduate students at the Bloustein School. 
Prof. Greenberg studies environmental health and risk analysis and is interim Dean of the Bloustein School. His international work focuses on the health and environmental impacts of manufacturing. His most recent book is The Environmental Impact Statement After Two Generations: Managing Environmental Power 
Professor Jagannathan's main research interests are in the areas of human capital development, school-to-work transition, poverty, and youth unemployment. She has developed a human capital program for New Brunswick public school students called Nurture thru Nature (NtN), designed to stimulate student interest in STEM fields. NtN is structured as a randomized experiment and has shown promising impacts on student grades in science, math, and language arts. Implementing the Rutgers University motto of "Jersey Roots, Global Reach" Radha has expanded the NtN program to Granada, Spain, with another program in Rome under negotiations. She is one of the principal architects of the EU-funded Cultural Pathways to Economic Self-sufficiency and Entrepreneurship (CUPESSE) project that examines the role of cultural values in promoting or impeding economic self-sufficiency among youth in 11 European countries. Radha's evaluation work has carried her to many parts of Asia, Africa, and Europe. She is currently collecting data for two books on youth unemployment in selected countries from Asia, Europe, and North America. Radha has held visitor and distinguished visitor appointments at the University of Konstanz and University of Mannheim in Germany; Central European University in Hungary, University of Catania in Sicily, University of Granada in Spain, and SRM University in Chennai, India.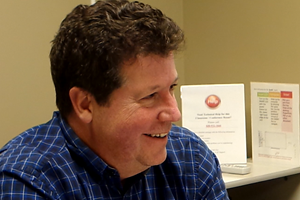 Professor Lahr is the Director of Rutgers Economic Advisory Service (R/ECON™), and is a Visiting Research Fellow at the Institute for International Economics, Business, & Management, University of Groningen. His expertise is in economic modeling techniques, including trade and economic development. He has performed research on various planning and fiscal issues; the economic impacts of catastrophes and historic preservation; the macroeconomic determinants of energy use and greenhouse gas production. He is currently examining the manner in which publicly funded child daycare will enhance the labor market outcomes for underprivileged women in Philadelphia. He teaches courses on urban and regional economics and quantitative research methods.
Professor Listokin is director of the Center for Urban Policy Research and a leading authority on public finance, development impact analysis, and historic preservation. He teaches a course on International Historic Preservation as well as studios and seminars on urban redevelopment and urban planning.
Professor Nelessen teaches urban design and professional practice and has emerged as one of the nation's most respected urban visionaries in community planning and urban design through public participation using his trademarked Visual Preference Survey and Vision Translation Workshop. He has conducted planning projects throughout the US and globally; his forthcoming book is What People Want. 
Professor Quincy works on international civil society organizations and international affairs. His positions include: Chief Operating Officer of the Martin Luther King, Jr. Center for Nonviolent Social Change; Executive Director/President of the Congressional Black Caucus Foundation, Inc.; President of the White House Fellows Association and Chairman, White House Fellows Foundation; Senior Management Consultant, Towers Perrin (for work on post-apartheid South Africa); and Foreign Policy Advisor, U.S. State Department, Africa Bureau.
Professor Salzman's work in the Arctic—funded by the Arctic Social Sciences Program, National Science Foundation—examines the challenges of a changing climate and increasing outsider-driven development on indigenous communities by private firms, governments, and military, focusing on the structure of opportunity, of creating an economy that enables communities to stay together and prosper.  Salzman's other area of research is on the science and engineering workforce and globalization and development; his work is widely cited and he has testified several times before Congress on these issues. A short film based on the research provides arctic voices and perspectives on the dilemmas of development: Arctic Melt
Professor Shih's research involves two major areas. The first is how China's rapid urbanization reshapes property relationships and people's everyday life in the city. Employing in-depth ethnographic fieldwork both in Shanghai and Guangzhou, she examines the shifting urban-rural boundaries, people's livelihood changes, land rights, social conflicts, and community-based planning. One of her current projects focuses on China's recent experimentation with commodifying development rights of collectively owned village land. The other major research is transfer of development rights (TDR) in Taiwan. Building on mixed research methods, she has examined Taiwan's TDR history and its impact on housing prices. Her current project focuses on analyzing several crucial questions about TDR, including spatial morphologies, land finance mechanisms, socioeconomic impacts on neighborhoods in close proximity to TDR, and how to improve TDR's land value capture effectiveness for planners in Taiwan.