World-class faculty. High-level professional and research staff. Dedicated support staff. Diverse and talented students. Active alumni.
The Edward J. Bloustein School of Planning and Public Policy is continually striving to expand our relevance in critical areas and meet the needs of the community at large. We foster a highly-collaborative academic, scholarly and professional environment, preparing students to be the planning, policy and health leaders of tomorrow, conducting cutting-edge, policy-relevant research and scholarship, cultivating leadership in public engagement and community service, and addressing the crucial policy issues of our time.
Health @ Bloustein
The Bloustein School offers a range of teaching and research programs and initiatives related to healthy communities, health in all policies, and the upstream (social and environmental) determinants of health.
Stuart Shapiro and Clint Andrews discuss how behavioral changes arising from COVID19 will likely affect building decisions and urban planning trends for decades to come.
Read More
As one of the first students in the Rutgers health administration program, I found the connections to the large alumni network readily available.
Read More
One of the most rewarding parts of the job is the ability to affect change and do something positive and meaningful through my work.
Read More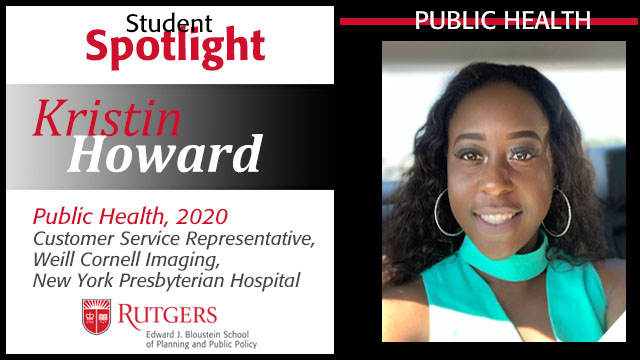 I chose Public Health because I want to use my knowledge of health disparities and community health to effectively work in a health administrative career.
Read More