Graduate U.S. urban planning program
Public health undergraduate program in New Jersey
Master of Health Administration, nationwide
U.S. News & World Report, 2023
Employed or pursuing higher education after graduation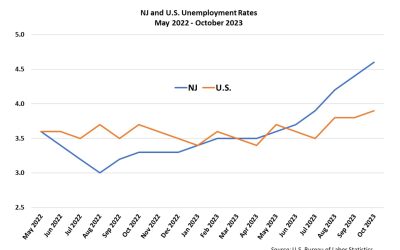 New Jersey's post-pandemic economic recovery has seen steady payroll employment growth, but concerns arise as the state experiences a notable increase in its unemployment rate, rising from 3.0% in August 2022 to 4.6% in October.
The school is home to individuals from many cultures, races, nationalities, genders, identities, and life experiences and with different beliefs and values. The Edward J. Bloustein School of Planning and Public Policy values diversity, equity, inclusion, and belonging (DEIB) and aims to improve and grow these efforts strategically by managing and assessing performance.
Parking Fight! Wednesday, December 6
Henry Grabar, journalist and Loeb Fellow, Harvard University Graduate School of Design will present the 2023 Stuart Meck Memorial Lecture in Land Use Law and Affordable Housing, "Parking Fight!" He will present his historical research on the "parking problem," report on parking's role in community decision-making, and explain the environmental disaster that is American parking policy. RSVP here.
"The health administration major is so versatile and offers many opportunities. You have to work hard to meet the requirements, meet with professors and advisors, and better yourself academically. When I am ready to go out into the real world and get a job, I know that having a degree from Rutgers will be highly respected."