World-class faculty. High-level professional and research staff. Dedicated support staff. Diverse and talented students. Active alumni.
The Edward J. Bloustein School of Planning and Public Policy is continually striving to expand our relevance in critical areas and meet the needs of the community at large. We foster a highly-collaborative academic, scholarly and professional environment, preparing students to be the planning, policy and health leaders of tomorrow, conducting cutting-edge, policy-relevant research and scholarship, cultivating leadership in public engagement and community service, and addressing the crucial policy issues of our time.
Health @ Bloustein
The Bloustein School offers a range of teaching and research programs and initiatives related to healthy communities, health in all policies, and the upstream (social and environmental) determinants of health.
Those facing intimate partner violence can be a particularly vulnerable population during stay-at-home orders.
Read More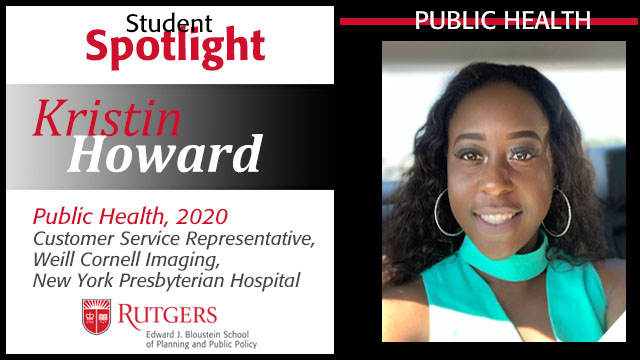 I chose Public Health because I want to use my knowledge of health disparities and community health to effectively work in a health administrative career.
Read More
COVID-19 has not impacted my dream. My hope is this experience is able to provide me with strength and knowledge necessary to make that dream a reality.
Read More
I hope to further my public health background, focusing on urban global health, so I can incorporate community health research and work into my medical career.
Read More