Master of Health Administration (MHA)
Training Tomorrow's Healthcare Leaders
The Rutgers Master of Health Administration (MHA) offers a flexible approach that focuses on developing a range of core competencies. You'll learn from the best too — our expert faculty includes leaders who are helping to solve real-world problems, which healthcare organizations grapple with every day. They know how to find solutions, and they bring practical knowledge into the classroom.
The MHA at the Bloustein School provides students with an interdisciplinary education focused on improving health care, health systems, and policy. While you'll have the same rigorous training in economics, law, ethics, leadership and other disciplines that you'd get in an MBA curriculum, the Rutgers MHA is specifically tailored to the healthcare sector.  Participants complete the 45-credit program at their own pace, full- or part-time.
Next generation healthcare requires a new way of thinking—bigger, bolder, and smarter—and an understanding of the challenges facing healthcare systems in the 21st century.
If you are interested in an exciting career with high salary potential, opportunities for advancement, career flexibility, and a dynamic work environment, then an MHA is right for you. Healthcare administrators play a critical role in the delivery of care: directing operations, managing data-driven systems, shaping policy, and striving to improve the healthcare system. To be successful in this sector, administrators need core competencies including professionalism and leadership, an understanding of health and healthcare delivery, operations and financial management, communication skills, and strategic planning. Rutgers' MHA prepares incoming students with these, and other, competencies.
The program relies upon active learning and higher-level teaching activities. Students apply, analyze, integrate and synthesize what they learn in the classroom to real cases, challenging managerial problems, and simulated workplace settings. Senior guest speakers from different healthcare fields challenge students to think critically and apply innovative problem solving to the dynamic and rapidly changing environment in which they will work. This results in students who are both proficient in their knowledge of the healthcare field as well as capable of performing confidently as managers and leaders.
The Rutgers MHA curriculum meets the Commission on Accreditation of Healthcare Management Education (CAHME) standards; The program is tailored to students who have completed a bachelor's degree and who are working or plan to work in the healthcare industry. The MHA is also suitable for those seeking to make a career change or who are already working in healthcare but seeking a higher-level, management position. The MHA is also suitable for those seeking to make a career change or the health practice professional moving into a management position.
Recent grads or professionals
Evening classes
January or September start
BS or BA
No GRE required
Rutgers MHA is ranked 32nd in the nation by

U.S. News & World Report
and is the Top Ranked program in New Jersey.
Program Faculty & Fellows
Student & Academic Services
Assistant Dean of Academic Administration
Associate Director for Graduate Student Services
Student Counselor, Graduate Student Services
Career Management Specialist for Planning, Policy, and Informatics Masters Students
Informed and directed by the program's mission, vision, and values, the Residential MHA curriculum is designed to provide students with both a breadth and depth of knowledge. Residential students are early careerists so their understanding of the healthcare delivery system, the environmental factors that shape it, and the management/business skills needed to succeed in the field are undeveloped. The curriculum is competency-based, which provides students with the necessary skills and know-how to succeed as healthcare administrators.
The 45-credit Residential MHA track curriculum includes 11 core course and requires completion of an experiential, professional practicum with seminar (6 credits). Students also complete 6 credits of approved electives.*
Recommended Course Sequencing
Early Level Courses
501:501 Principles of Health Administration (3)
501:510 Human Resources Policy and Practice in Health Care Management (3)
501:515 Financial Accounting for Managers (3)
501:520 Community Assessment for Healthcare Administration (3)
Mid-Level Courses
501:533 Lean 6 Sigma Green Belt (3)
501:554 Marketing for Health Care Organizations (3)
501:556 Health Care Ethics and Law (3)
Health Systems Operations (3)
501:565 Information Systems for Health Care (3)
501:571 Finance for Health Administration (3)
Upper Level Courses
501:590 Leadership and Professional Development (3)
501:595 Professional Practicum with Seminar (6)
Current "automatically approved" electives include:
501:512 Health Care Economics (3)
501:516 Directed Study (3)
501:525 Artificial Intelligence Challenges in Healthcare Management (3)
501:530 Data Analytics in Health Care (3)
501:534 Lean 6 Sigma Black Belt (3)
501:540 Intro to Pharma, Biotech, and the Medical Technology Industry (3)
501:542 Long Term Care Management (3)
501:570 Financing Long Term Care (3)
501:572 Managing People and Organizations (3)
501:575 Understanding Health Care Payer Systems (3)
501:588 Corporate Compliance in Healthcare (3)
* 501:501 and 501:515 must be taken in the first semester in which students are enrolled in the program. The six credits of electives, chosen from a broad range of courses, allows the program to provide a degree of customization for each student's interest and need while doing so within accreditation requirements
Teaching and Learning Methods
Our program uses a variety of teaching and learning methods, which are increasingly experiential and focus on active learning. While early courses might use traditional teaching methods such as lectures, video presentations, and readings, later classes employ group activities, case studies, practical field experiences, interactive discussions, and guest/practitioner seminars. Our practitioner instructors emphasize student-centered learning using real-world scenarios in their classrooms that seek to engage students in critical thinking, innovative problem solving, and evidence-based decision making.
Assessment Methods
Just as our program employs increasingly experiential teaching/learning methods, it also uses increasingly complex and higher-level assessment methods. Early courses rely on quizzes and exams. As students progress through the MHA, they are assessed on their performance via critical analysis and problem-based papers/presentations, threaded discussion boards, team research projects, and real-world practicum presentations. These assessments are performed by a variety of course leaders including faculty, field experience preceptors, and peer reviewers. The program also uses a range of assessment tools to ensure our students develop the competencies required to evolve into successful healthcare leaders through self-reflective activities, direct skill assessment, and outcomes-driven projects.
Applications are collected by the Rutgers University Office of Graduate and Professional Admissions and then dispersed to individual schools like the Bloustein School for review and decision. You need to apply online through admissions and submit to them all application materials before the school will review your credentials for admission. The requirements for the application are below and deadline to the executive MHA is December 1 for spring admission.
Admission Cycles
Fall (September) admission—applications are due no later than July 1*
Spring (January) admission—applications are due no later than November 1*
*Applications are processed on a "rolling" basis—meaning that, as long as a prospective student's application is submitted by the stated deadline, Admissions will review the application when it is submitted and make an admission determination.
Each MHA application is reviewed by at least three, and no more than five full-time MHA faculty members. These faculty review applicants and assess their likelihood of success in the program. A majority of faculty reviewers must recommend admission in order for a candidate to be admitted.
Admission Criteria
Admission criteria include: Completion of an undergraduate degree with a minimum GPA of 3.25. (NOTE: For those applicants who fall below the minimum, consideration can be given for experience in the healthcare field.) Evidence of growth and maturation during a student's undergraduate studies—as defined as improvement in academic performance and competence over time—is critical. An additional, highly recommended criterion is employment in the healthcare management area or related professional area.
Application form and fee
Personal statement
Resume
Official transcripts (may be submitted for the highest degree awarded to applicant)
At least two letters of recommendation
NOTE: No GREs are required! International students only are required to submit TOEFL/IELTS/DuoLingo scores
Mean GPA Among Students in the Program
The mean GPA for students in the program is currently 3.3.
Application Support Materials
Applications sometimes require support documents that may not a part of the electronic application.  Resume/CV, unofficial transcripts are some examples.  Once you have finished your application and have received your RUID, you can upload documents.
Or you can mail them to:
Office of Graduate and Professional Admissions
Rutgers, the State University of New Jersey
56 College Avenue • New Brunswick, NJ 08901-8530 USA
Questions?
Should you have any questions regarding applying to the Executive Master of Health Administration (MHA), please contact:
Marie O'Brien, Admissions Assistant
admissions@ejb.rutgers.edu • (848) 932-2722
What Do Our Alumni Have to Say?
"Throughout my experience in the Rutgers MHA program, I was able to network with faculty and staff members who helped me get professional writing opportunities, and assisted me with transitioning from my previous job into my new one."
"As I progressed through the MHA program, I also progressed in my career. In 2019, when I started the program, I was an Administrative Assistant. Between 2020-2021, my second year, I was promoted to a Project Coordinator, managing my own staff. Now in 2022, shortly after graduating, I am a Senior Project Coordinator, running my own projects. It is no doubt in my mind that the MHA program helped me grow and succeed thus far in my career."
"The instruction, guidance, and support that I received while I was in the Rutgers MHA program has helped shape me into the professional that I am today, and I am forever grateful. Through the academic preparation that I received in the program, I was able to successfully transition into an Administrative Fellowship at Columbia University Irving Medical Center (CUIMC) and continue to utilize the skills that I gained, including my Lean Six Sigma Green Belt certification, in my current role. I truly have been privileged to give back to the program mentoring current students and leading the newly founded Rutgers MHA Alumni Association (RMHAAA)."
Job placement within 90 days of graduation
Graduating Class 2021-2022
Master of Health Administration Faculty
Our regular faculty represent over 300 years of combined senior leadership, practice and consulting experience in healthcare. They bring this rich experience into the classroom and prepare our students to enter or advance in their careers and assume increased responsibility in various healthcare settings.
Additional, Part-Time Lecturers (PTLs) are also recruited from across the country and bring a depth of 'real world' experience. Almost all PTLs are currently employed in, or just recently retired from, leadership roles in a healthcare field. Their first-hand expertise provides the breadth and depth of experience required for student success.
Program Faculty & Fellows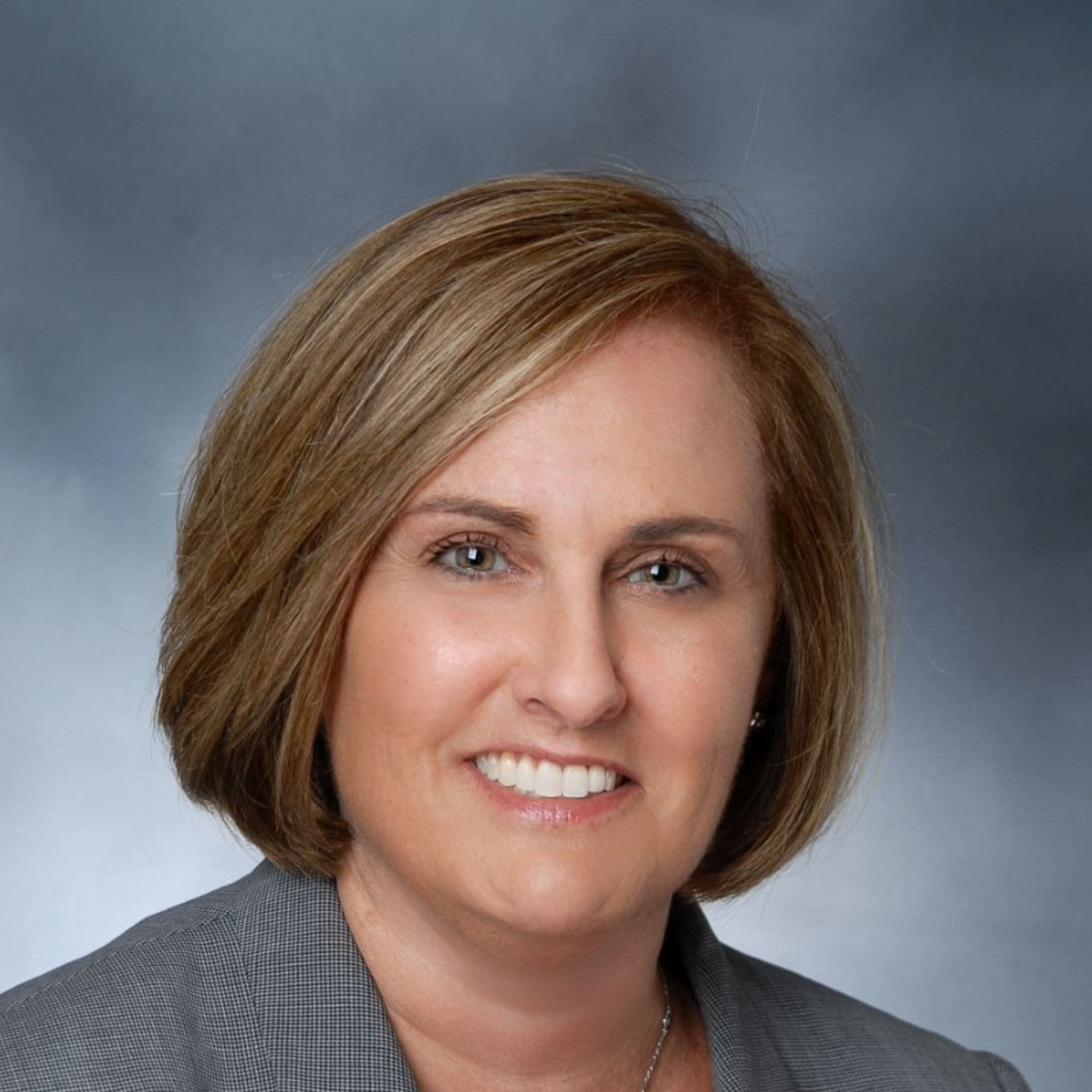 Ellen Kurtzman, PhD, MPH, RN, FAAN
Program Director
Soumitra Bhuyan, PhD, MPH
Associate Professor
Susan Krum, Au.D.
Associate Professor
Hon. Paul W. Armstrong, J.S.C., M.A., J.D., LL.M.
Senior Policy Fellow and Judge in Residence
Advising
The MHA has a structured advising system to ensure appropriate and timely academic and career advising as students progress through to graduation.
All first-year students are assigned an academic advisor at the time of their orientation and first enrollment. The pairing between the advisor and the advisee is sustained throughout students' academic "journeys" and through graduation. Academic advisors provide students with an overview of the recommended progress toward the degree and ensure that advisees are registered for the appropriate courses. Students are expected to meet with their academic advisors at least once each semester and prior to registering for any course or courses in subsequent semesters. An advising sheet documents each student's advancement towards their degree and is routinely updated and maintained by the advisor for continuity.
Program Director
The Program Director provides additional support to advisers and students by assessing ongoing needs and developing both ad hoc and longer-term arrangements for additional training and support.
Career and Job Counselor
The Rutgers MHA program has a full-time professional Career and Job Counselor available to all MHA students for career and job-related advising.
Peer Coaching
The Program has worked collaboratively with its student group—the Graduate Society of Healthcare Leaders (GSHL)—to develop a peer mentorship program. Second-year MHA students advise first-year MHA students on scheduling, course selection, class sequencing, and tips for success. The Rutgers MHA Alumni Association (RMHAAA) also provides professionally-focused mentoring and career development to MHA students.
Mission, Vision, and Values
Mission
The mission of the Rutgers MHA program is to educate a diverse group of early and mid-level careerists throughout New Jersey and its neighboring regions for both entry-level positions and those of increasing responsibility and leadership in healthcare, and to contribute to healthy local, regional, and national communities.
Vision
The vision of the Rutgers MHA program is to foster an inclusive and accessible learning environment that prepares the next generation of innovative healthcare leaders and contributes to healthy communities through teaching, research, and public service .
Values
Excellence: Our MHA program shall provide our students with curricular and instructional excellence.
Integrity: Instruction and mentoring throughout our MHA program shall demonstrate to, and instill in, our students a lifelong commitment to the highest ethical standards and conduct.
Diversity and Inclusion: Our MHA program shall embrace diversity and support inclusion in recruitment and retention of students, faculty, staff, and stakeholders. Our faculty is committed to ensuring a learning environment where differing experiences and perspectives will be freely and openly debated, amid a culture of acceptance and mutual respect.
Innovation and Forward Thinking: The MHA program is committed to advancing knowledge and seeking solutions to emerging challenges and trends in the healthcare field.
Continuing Professional Development: The MHA program shall instill in our students an understanding of, and commitment to, the need for lifelong continuing professional development. Our leadership and faculty shall regularly review the field for bases on which to update and refine our competencies, instructional methods, and assessment modalities.
Service—The MHA program shall contribute to the health, economic, and social well-being of the diverse local, regional, and national communities it serves.
Apply to the Master of Health Administration