The mission of the Bloustein School Advisory Board is to assist the school in locating and resourcing opportunities to promote and strengthen its academic and research programs, and its partnerships with communities and organizations in New Jersey and beyond.
The Advisory Board is comprised of friends and alumni whose experiences and insights from careers in the private, public and nonprofit sectors collectively benefit the development of the school. Individual members are active and retired CEOs and principals from private industry and nonprofits representing diverse sectors including affordable housing and health care delivery, home building and development finance, community and environmental planning, local and state public policy, and health administration. Some members teach as adjuncts at the Bloustein School; one co-founded the Bloustein Alumni Association.
Collectively, Board members have given and/or pledged in excess of $1.7 million to the Bloustein School and/or Rutgers University.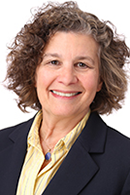 Nike P. Bach, Chair – retired Program Manager, Executive Communications Group and former analyst for government agencies in New York City
Daniel Benson – Assemblyman Representing the 14th Legislative District in the NJ State Legislature
Christopher Black – Director, Center for Observational and Real-World Evidence (CORE) at Merck & Co., Inc.; part-time lecturer of epidemiology at Rutgers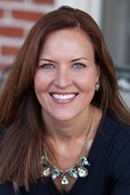 Leah Furey Bruder – President and Principal Planner at LFB Land Planning
Joseph Burgis – President of Burgis Associates, Inc.
Michael Hedden – Managing Director, Integra Realty Resources
Anthony Marchetta – immediate past Executive Director of the New Jersey Home Mortgage Finance Agency; co-founder of the Bloustein School Alumni Association
Sara Meyers – Deputy Superintendent, Office of the State Superintendent of Education, Washington D.C.
Jason J. Redd – Managing Principal at Stono Public Affairs; part-time lecture at the Bloustein School
Moses Salami – Director of Business Development and Marketing at Saint Michael's Medical Center
Robert G. Sommer – CEO, Awsom Associates, LLC; Adjunct lecturer at the Bloustein School
Emeritus Members
Lawrence B. Burrows – Independent Director of TriPointe Homes and Conner Industries, and retired Executive Officer of the Weyerhaeuser Company; Senior Planning Fellow at the Bloustein School
Christiana R. Foglio-Palmer – Founder & CEO, Community Investment Strategies; Rutgers University Foundation Board of Overseers, Advisory Board Cancer Institute of New Jersey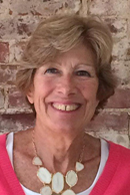 Susan Gruel – Partner in the planning consulting firm of Heyer, Gruel & Associates; long-time instructor at the Bloustein School