Hall of Fame and Distinguished Alumni Awards
Since 1994, the Alumni Achievement Awards have recognized Bloustein School alumni who have made exemplary contributions to their professions and communities, while demonstrating support of the Bloustein School. The purpose of the Bloustein School Alumni Hall of Fame, inaugurated in 2013, is to showcase and honor the current and all previous recipients of the Alumni Achievement Awards whose personal and professional accomplishments have been of the highest caliber and brought credit to the school.
2022 Honorees
Dean's Medal of Merit
Selected and awarded by the Office of the Dean
Steven Allard MCRP '79
Career Achievement
Kevin Drennan MCRP '07
Rising Star Awards
Formerly the Young Alumni Awards
Brandon McKoy MCRP '13
Angela Burnett Penn MCRP '14
Arielle Woronoff MPP '09
Bloustein School Alumni Hall of Fame
Name, Degree/Year (Year of Selection)
Zaid Abuhouran, BS (Public Health) '12 (Rising Star 2017)
Leah Apgar, MPP '07 (Young Alum 2016)
James G. Bach (2001)
Daniel Benson, MPP '99 (Young Alum 2013)
Staci Berger, MPAP '04 (Career 2017)
Shirley Bishop (1996)
Robert W. Burchell (2000)
Joseph Burgis MCRP '75 (Career 2014)
Lawrence B. Burrows BA Urban Planning '74 (Career 2014)
James Crawford (2004)
Jeffrey Crum, MPP '06 (Rising Star 2017)
Erika Dani, MCRP '15 (Rising Star 2019)
Marge DellaVecchia, MCRP '81 (Career, 2016)
Jill Edwards Resnick, MCRP '93 (Career 2017)
Christiana Foglio (Career 2013)
Donald Free MCRP '93 (Career 2015)
Carlos Gallinar, MCRP '04 (Young Alum 2016)
Vito A. Gallo, RC '67, MCRP '71 (Career 2016)
Joseph Garlick, MCRP '81 (Career 2019)
Redenia C. Gilliam-Mosee (1998)
Susan Gruel MCRP '72 (Career 2015)
Nina Haiman MCRP '06 (Young Alum 2014)
Leigh Anne Hindenland, MCRP '12 (Rising Star 2019)
Connie O. Hughes, MCRP '76 (1997)
James W. Hughes, ENG '65, MCRP '69, PHD '71 (1994)
Dan Kennedy MCRP '07 (Young Alum 2015)
David Listokin (2000)
Nicholas J. Masucci (2007)
Anthony L. Marchetta (2012)
Daniel McGuire, MCRP '98 (Career 2019)
Elizabeth C. (Betsy) McKenzie (1999)
Courtenay D. Mercer MCRP '02 (Young Alum 2015)
Sara Meyers MPP '09 (Young Alum 2015)
Harvey S. Moskowitz (1995)
Maureen Ogden, MCRP '77 (1995)
Jason Redd MCRP '04 (Young Alum 2014)
Mark Gregory Robson MPH '95 (Career 2015)Robert G. Sommer (2011)
Coltrane Stansbury, MPP '04 (Young Alum 2016)
Bloustein School Dean's Medal of Merit
Robert Cotter, MCRP '76 (2016)
Aaron Fichtner, Ph.D. in Planning and Public Policy '05 (2017)
Jeffrey Gutman, MCRP '74 (2017)
Nicholas J. Masucci, MCRP '75 (2019)
Shams Eldien Naga MSUP '86 (2015)
Robert Nardi MCRP '78 (2015)
Paul J. Wiedefeld, MCRP '81 (2016)
The last time the Lakewood Township Committee met in person Donald Trump was president, recreational marijuana was illegal in New Jersey, and there were only 11 confirmed cases of Covid-19 in the state. That was March 5, 2020. Since then, the governing body has only...
Meet with Andrea Garrido or Cheryl Egan for up to 15 minutes to answer any career/internship related question you may have. | To "drop-in", click on:
Bloustein School, Civic Square Building
33 Livingston Avenue, New Brunswick, NJ, United States
Have a research or library question you need assistance with? Visit Open Office Hours with Bloustein Librarian Julia Maxwell. Every Tuesday from 4:00-5:00 pm unless otherwise noted. Can't make it? […]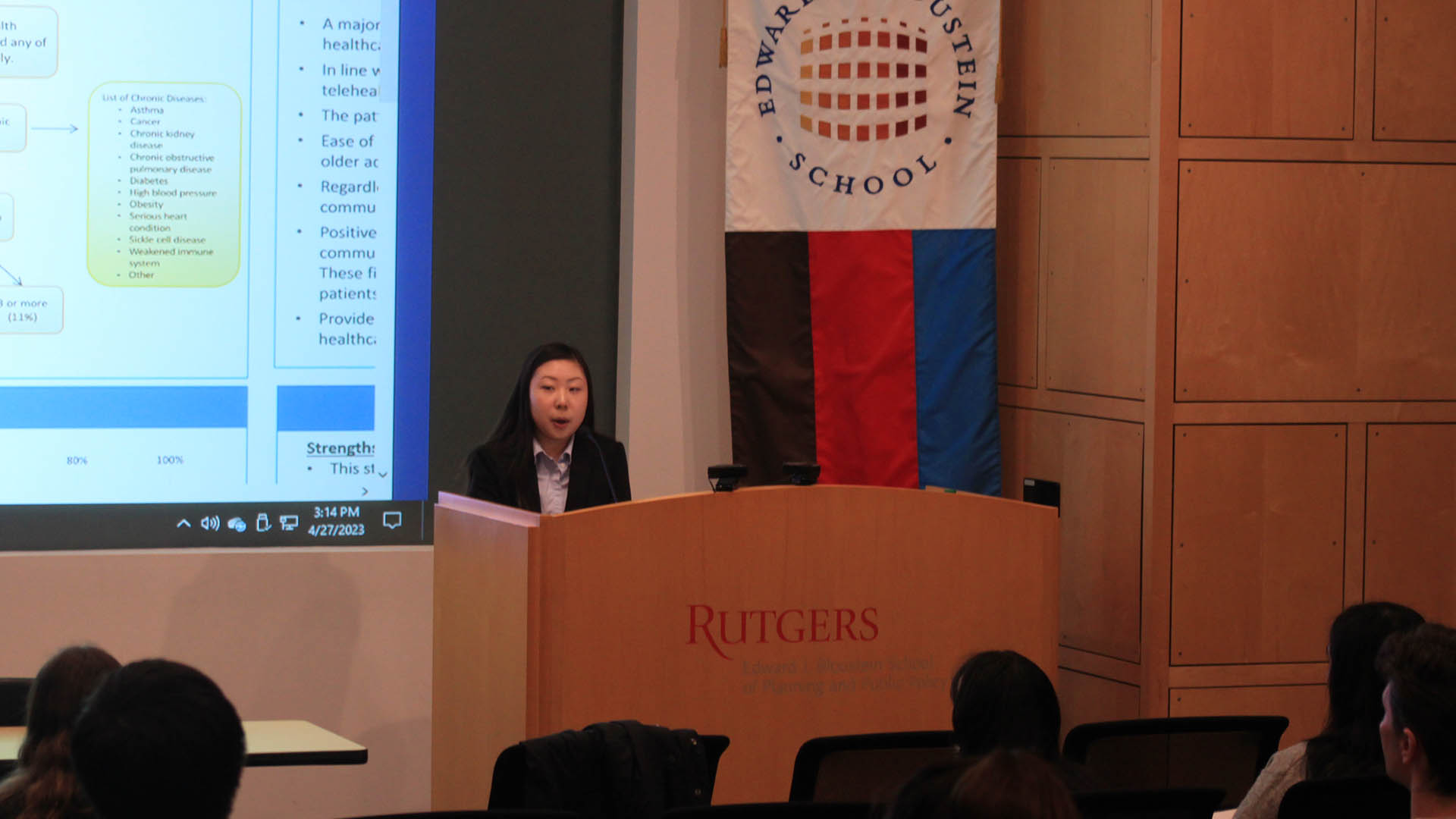 Gov. James J. Florio Special Events Forum, CSB
33 Livingston Avenue, New Brunswick, NJ, United States
Alumni of the Year Nomination
Since the first formal alumni award was presented in 1994, the Bloustein School Alumni Association has aimed to present awards to accomplished alumni each year. Our goal is to pay tribute to alumni and friends to recognize their outstanding achievement and/or service to the Bloustein School, their communities, and/or their professions. Selected by the Bloustein School Alumni Association, there are two award categories selected on an annual basis.
Alumni are recognized in an award ceremony. Proceeds from this event benefit the school's scholarships and fellowships that support our students. Individual donations to these funds are also encouraged.
Nominate an alumnus or alumna! Bloustein Alumni are doing great work—and we want your assistance in order to recognize them.  All nominations will be maintained for future consideration. The nomination period is now open and we will be accepting nominations via our downloadable form. All nominations and supplemental materials should be emailed to alumni@ejb.rutgers.edu.
Alumni are recognized each year by the Bloustein School Alumni Association in the following two categories:
Career Achievement:  Those named to this honor are Bloustein School Alumni 15 or more years beyond completion of their studies, whose personal and professional accomplishments have demonstrated the highest standard of the public service ethic and whose commitment to civic improvement have brought credit to themselves, their communities, and the Bloustein School.
"Rising Star": Formerly the Young Alum Award, those named to this honor are more recent Bloustein Alumni who are fewer than 15 years beyond completion of their studies, whose personal and professional accomplishments have been of the highest caliber and have brought credit to the school.
Please send completed nomination forms and all supplemental materials to alumni@ejb.rutgers.edu
2022 Bloustein School Alumni Celebration
Thursday, October 20, 2022
2022 DEAN'S MEDAL OF MERIT AWARD
STEVEN ALLARD, MCRP '79
Steven Allard began his career in the public sector, with stints at the New York City Legislative Office of Budget Review and the New Jersey Department of Energy Office of Planning and Policy Analysis. In 1984, he moved to the private sector to take a position with a start-up municipal bond company – the Financial Guaranty Insurance Company – working in the Utility and Transportation Group as an analyst.  Over 12 years at FGIC, Steven went from an analyst in the group to its Director, and participated in over $20 billion of municipal bond issuances for infrastructure projects for over 200 states, municipalities and regional authorities. As a member of the Management Executive Committee, Steven also helped oversee FGIC's entire public finance portfolio.
In 1996, Steven moved to the Credit Assessment Group in the New York office of Société Générale (SocGen), an international bank and finance company based in France.  There, Steven was the Managing Director responsible for the credit risk function in the Americas for a nascent public finance debt portfolio that grew to $15 billion during his tenure, as well as smaller investor-owned utilities, power and infrastructure project finance, energy commodities, metals and mining, and corporate healthcare portfolios. While at SocGen, Steven also developed and led a training program for junior analysts.
Since his retirement in 2013, Steven has channeled his energy toward a number of civic activities in and around New Brunswick. He is a member of the New Brunswick Area Branch of the NAACP and currently serves as Treasurer.  He was engaged by the Lost Souls Public Memorial Project, a local grassroots organization, helping achieve incorporation and 501©3 status, and currently also serves as Treasurer.  He serves on the Ralph W. Voorhees Center for Civic Engagement Advisory Board, and the Middlesex County Strategic Investment Framework Technical Advisory Committee associated with the Middlesex County Destination 2040 plan.  Until his move earlier this year, he also served on the Highland Park Mayor's Equity Advisory Council.
2022 CAREER ACHIEVEMENT AWARD
KEVIN DRENNAN, MCRP '07
Kevin Drennan serves as Managing Director in Mercury's Westfield, NJ office, where he specializes in government affairs. In this role, Kevin is responsible for strategic advising and legislative advocacy. He is also a Partner at Field Strategies/Civic Operations Group. In this role, he is responsible for building strategic relationships and managing senior staff members of the organization.
Most recently, Kevin served as Executive Director/Chief of Staff in the New Jersey Senate Majority Office. As Executive Director/Chief of Staff, he managed a staff of 40 people, created the policy agenda as well as communications plans to drive the agenda forward. Some key policy successes include the elimination of cash bail, legalization of cannabis, stabilization of Atlantic City, improvement of the lives of individuals with intellectual disabilities, increasing the minimum wage, expansion of paid family leave, improvement of K-12 funding, creation of the first Urban Research University, the development of the state's first veterinary school, the rebirth of the City of Camden, improvement of the State's economic incentives, movement towards increased development of solar and wind and the stabilization of the state's three nuclear power plants.
Before joining the New Jersey Senate Majority Office, Kevin worked at a prominent telecommunications and entertainment company in New Jersey where he worked with regulatory agencies, government officials, and other regulated companies related to the telecommunications industry. He also worked in the healthcare field leading the government affairs team for one of the nation's largest companies in New Jersey, Connecticut, and Rhode Island.
He served in Governor McGreevey's Office as an intergovernmental affairs representative serving as a liaison to local government officials. US Senator Corzine brought him on as a Special Projects Director. When Governor Corzine became Governor, Kevin served in the Office of Economic Growth, Executive Director of the New Jersey State Commerce Commission, and chair of the Urban Enterprise Zone Authority.
Kevin also has led voter contact teams from school board races to United States Senators. He was the Get Out the Vote Director/Voter Contact Director on two New Jersey gubernatorial campaigns and on two United States Senate campaigns.
Kevin earned his B.A. in Political Science from the College of New Jersey and a Masters in City and Regional Planning from Rutgers University. Kevin lives in Hamilton, NJ with his wife Rachel Holland and two daughters Eva Marie and Jacqueline.
2022 RISING STAR AWARDS
BRANDON MCKOY MCRP '13
Brandon McKoy is the Vice President of State Partnerships on the State Fiscal Policy team. He helps support member organizations of the State Priorities Partnership (SPP) network by connecting them with vital resources as they research and promote policies that advance racial and economic justice efforts and improve the lives of communities across the country. Prior to joining the Center, McKoy was President of New Jersey Policy Perspective (NJPP), a member organization of the SPP network, and led the organization's efforts in shaping policy debates. McKoy previously also served as NJPP's Director of Government and Public Affairs, and, prior to that, as Policy Analyst. He joined the organization in 2014 as a national fellow under SPP's and the Center on Budget and Policy Priorities' State Policy Fellowship Program.
McKoy brings 15 years of experience in social policy research, advocacy, and implementation, having served on the boards of various community organizations, advised governors on economic and tax policy, and participated in multiple task forces to advance racial and economic justice and reduce barriers in marginalized communities. Before NJPP, McKoy worked as a Program Associate at The Fund for New Jersey, where he assisted in grantmaking on public policy issues that particularly affect low-income and minority populations in New Jersey.
He has received multiple recognitions, including 40 under 40, top millennial leaders, and top leaders of color awards in New Jersey, and is an alum of the New Leaders Council – New Jersey chapter, where he served as Director of Mentorship, Director of Diversity, and Deputy Director. McKoy holds a Master's degree in City and Regional Planning and Policy Development from Rutgers University's Edward J. Bloustein School of Planning and Public Policy and a Bachelor of Science degree in Social Psychology from The College of New Jersey.
ANGELA BURNETT PENN MCRP '14
Angela Burnett Penn is an environmental management, urban planning and climate change adaptation professional, born and raised in The Virgin Islands. Her primary goal is to promote progressive, climate-resilient communities that balance environmental, social and economic goals. She holds a Bachelor's Degree in Environmental Studies and Sustainable Development from Brandies University (2007) as well as a Master of City and Regional Planning from the Rutgers University Edward J. Bloustein School of Planning and Public Policy (2014).
Since 2008, Angela has served as The Virgin Islands' Climate Change Officer, building the Territory's climate change programme from scratch into a small-island best practice model with support from regional institutional partners. In 2008, she achieved Government approval of a multi-sector standing Climate Change Committee to support mainstreaming adaptation. In 2012, following broad-based consultation, she authored The Virgin Islands Climate Change Adaptation Policy. To serve as a sustainable financing mechanism for adaptation and mitigation, Angela also co-led development of The Virgin Islands Climate Change Trust Fund, a first of its kind in the Caribbean. This involved design of the Trust Fund architecture, assisting in drafting the Trust Fund Bill and defending it before the House of Assembly. These efforts resulted in the passage of The Virgin Islands Climate Change Trust Fund Act in 2015. Angela has since supported operationalization of the Trust Fund, including overseeing development of its Operational Manual.
Angela has also designed and implemented creative climate change public education campaigns, conducted a vulnerability and capacity assessment of the tourism sector to climate change and managed implementation of local physical adaptation projects. These projects were critical to protecting flood-prone, coastal communities in record-breaking category 5 Hurricane Irma in 2017.
In addition to her climate change adaptation work, Angela has contributed to beach management plans, the Territory's National Physical Development Plan and the Environmental Management and Climate Adaptation legislation. She also pioneered the Green Pledge Programme that encourages adoption of environmentally friendly practices across private sector and Government.
From 2019 to 2021, Angela served as the Climate Change Coordinator for Saint Lucia's Disaster Vulnerability Reduction Project, a diverse portfolio of 126 climate change adaptation projects worth USD $74 million, funded through the World Bank. In addition to providing project management support to the entire portfolio, Angela was responsible for a sub portfolio of over 40 projects mainly focused on capacity building, ecosystem restoration and enhancing data and data systems to support adaptation. She also provided technical support to the Project's innovative Climate Adaptation Financing Facility, administered by the Saint Lucia Development Bank. In that capacity, she led design and development of the Act to Adapt App which predicts Category 5 hurricane impact to homes and helps homeowners determine projects to build resilience.
In her private capacity, Angela serves as a climate change advocate. Following the devastation of Hurricane Irma in her country, within 3 months she wrote and published The Irma Diaries, a collection of survivor stories. With more than 35 speaking engagements around the world and a TEDx talk to date, she uses the book as a platform to educate about the impacts of stronger hurricanes, bridge personal connections to climate change and inspire global action. Angela has pledged 50% of profits from The Irma Diaries to survivors and the Climate Change Trust Fund.
In her spare time, Angela enjoys all outdoor activities, including her weekly Sunday swim! She looks forward to further contributions to climate change adaptation and sustainable development.
ARIELLE WORONOFF MPP '09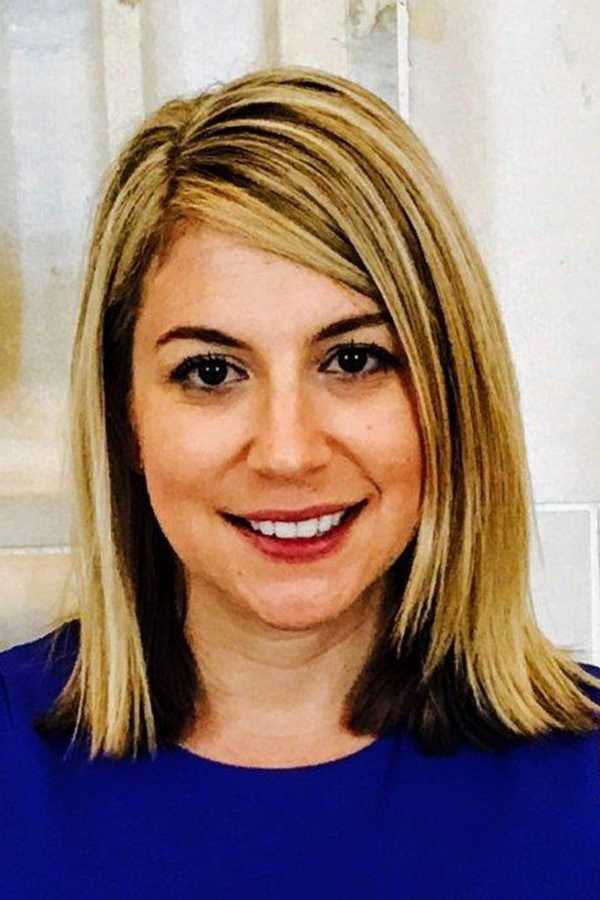 Arielle Woronoff is the Director of the Office of Legislation at the Centers for Medicare & Medicaid Services (CMS) at the U.S. Department of Health and Human Services. In this role, Arielle advises the CMS Administrator on policy and operations and serves as the agency's chief liaison to Congress. She develops and executes legislative strategy for key CMS priorities and provides strategic and technical input on agency administrative actions including during the development, passage, and implementation of the Inflation Reduction Act.
Prior to this role, Arielle served as Senior Health Counsel for the U.S. Senate Committee on Finance, Majority Staff under Chairman Ron Wyden (D-OR). Her portfolio was focused on the Affordable Care Act, drug pricing issues, and Medicare Advantage. During her time at the Finance Committee, she also worked on policy issues related to Medicare hospital payment and health information technology. Arielle worked at the Finance Committee during the controversial 2017 legislative debate over repeal of the Affordable Care Act, working with stakeholders and legislative staff to defend the law and formulating and making key procedural arguments to the Senate Parliamentarian related to the Senate budget reconciliation process. She also worked on major legislation including the CARES Act and the Prescription Drug Pricing Reduction Act.
Before the U.S. Senate Committee on Finance, Arielle worked for the House Energy & Commerce Committee for Ranking Member Frank Pallone (D-NJ), covering Medicare Part B, the Affordable Care Act, and health information technology. During this time, Arielle was a lead negotiator on key provisions of the 2015 Bipartisan Budget Act, the 21st Century Cures Act and the Medicare Access and CHIP Reauthorization Act (MACRA). Arielle came to the Energy and Commerce Committee after advising Senator Cory A. Booker (D-NJ) on health policy while he was getting his Senate office up and running. Here she developed and advanced the Senator's health policy priorities during his first year in the Senate. Prior to this, Arielle was Domestic Policy Counsel for Congressman Sander M. Levin (D-MI), the Ranking Member of the House Committee on Ways and Means, advising the Congressman on health care, Social Security, income security, and budget issues.
Arielle has a Master of Public Policy degree with a concentration in health policy from the Rutgers Bloustein School for Planning and Public Policy and a Juris Doctor from Georgetown University Law Center. Arielle is from New Jersey and now lives in Washington, DC with her husband and daughter.
2019 Bloustein School Alumni Celebration
Thursday, March 28, 2019
2019 DEAN'S MEDAL OF MERIT AWARD
NICHOLAS J. MASUCCI, MCRP '75
2019 CAREER ACHIEVEMENT AWARDS
JOSEPH GARLICK MCRP '81
DANIEL MCGUIRE, MCRP '98
2019 RISING STAR AWARDS
ERIKA DANI, MCRP '15
LEIGH ANNE HINDENLANG, MCRP '12
2017 Bloustein School Alumni Celebration
Friday, October 20, 2017
2017 DEAN'S MEDAL OF MERIT AWARDS
AARON FICHTNER, Ph.D. IN PLANNING & PUBLIC POLICY '05
JEFFREY GUTMAN, MCRP '74
2017 CAREER ACHIEVEMENT AWARDS
STACI BERGER, MPAP '04
JILL EDWARDS RESNICK, MCRP '93
2017 RISING STAR AWARDS
ZAID ABUHOURAN, BS (Public Health) '12
JEFFREY CRUM, MPP '06
2016 Bloustein School Alumni Celebration
Thursday, October 27, 2016
2016 DEAN'S MEDAL OF MERIT AWARDS
PAUL J. WIEDEFELD, GSNB '81 (MCRP)
General Manager and CEO, Washington Metropolitan Area Transit Authority (Metro)

ROBERT COTTER, GSNB '76 (MCRP)
Planning Director, City of Jersey City, NJ

2016 ALUMNI CAREER ACHIEVEMENT AWARDS
MARGE DELLAVECCHIA, GSNB '81 (MCRP)
Planner, PS&S LLC
VITO A. GALLO, RC '67, GSNB '71 (MCRP)
Retired
2016 YOUNG ALUM AWARDS
LEAH APGAR, MPP '07
Lending Team Leader, Housing and Healthy Communities, New Jersey Community Capital

CARLOS GALLINAR, MCRP '04
Executive Director for Planning and Innovative School Construction, El Paso Independent School District, El Paso, Texas
COLTRANE STANSBURY, MPP '04
Senior Diversity Analyst, Office of Diversity and Inclusion, Johnson & Johnson
2015 Bloustein School Alumni Celebration
Thursday, November 12, 2015
2015 INAUGURAL DEAN'S MEDAL OF MERIT AWARDS
SHAMS ELDIEN NAGA, MSUP '86
Principal, Naga Architects
ROBERT J. NARDI, MCRP '78
Senior Vice President, Louis Berger
2015 ALUMNI CAREER ACHIEVEMENT AWARDS
DONALD FREE, MCRP '93
Program Director, Aviation Department, Port Authority New York New Jersey
SUSAN GRUEL, MCRP '72
Principal, Heyer Gruel & Associates
MARK GREGORY ROBSON, MPH '95
Distinguished Service Professor and Chair, Dept. of Plant Biology, Rutgers University
2015 YOUNG ALUM AWARDS
DAN KENNEDY, MCRP '07
Asst. Commissioner, Water Resources Management, NJDEP
COURTENAY D. MERCER, MCRP '02
New Jersey Director, Regional Plan Association
SARA MEYERS, MPP '09
Chief of Staff, Federal Housing Administration, U.S. HUD
2013 Bloustein School Alumni Celebration
Tuesday, October 1, 2013
2013 ALUMNI CAREER ACHIEVEMENT AWARD
CHRISTIANA R. FOGLIO
President, Community Investment Strategies, Inc.
Christiana Foglio spearheads and oversees all of Community Investment Strategies (CIS), Inc.'s fully integrated real estate activities including multi-family housing, mixed-use redevelopment, market-rate, and affordable housing. An industry veteran with more than 30 years experience in the private and public sectors, she specializes in real estate developments and affordable housing initiatives that reflect each community's vision, needs and character. Prior to forming CIS, Chris served on behalf of two governors as Executive Director of the New Jersey Housing and Mortgage Finance Agency, where she was responsible for over $1 billion of multi-family bond financing and is credited with creating the state's Housing Policy as well as national awards for innovative state housing initiatives. She also was appointed by Governors Florio and Whitman to serve as Chair of the New Jersey Council on Affordable Housing. Prior to joining NJHMFA, she served as President of the New Brunswick Development Corporation, a not-for-profit real estate development company located in New Brunswick, NJ, implementing over $300 million of urban redevelopment projects, reporting to the board of directors of J&J companies. Chris is also credited with creating the foundation of New Brunswick's economic rebirth. A licensed planner in the State of New Jersey, she is a highly sought-after guest speaker who has garnered numerous business and industry awards, including the PlanSmart NJ Van Zandt Community Involvement Award; Urban Land Institute's Edward J. Bloustein Award for Exemplary Achievement in Civic Leadership; New Jersey Business of the Year; Top Woman-Owned Business in New Jersey; and among the Top Women in Business.
2013 YOUNG ALUM AWARD
HON. DAN BENSON, MPP '99
Assemblyman, 14th Legislative District
On January 8, 2011, Dan Benson was selected by the Democratic Committeemen and women of the 14th Legislative District to fill the Assembly vacancy left by Linda Greenstein's election to the New Jersey State Senate and was elected to a full term to the Assembly in November 2011, becoming the youngest elected Councilman in Hamilton's history. On his first day in office, he was chosen by his fellow members of Council to serve as President, a position he held for two years. On the Council, Dan increased the police force to ensure that Hamilton would be one the country's safest communities. He adopted an open space and recreation plan that increased the state and local funding available to the Township, which led to funding for projects such as the preservation of Ellis Farm and the purchase of the Braghelli Tract, significantly expanding Hamilton's Veterans Park. He has worked to protect Hamilton's youth by improving school zone traffic safety while improving road safety by banning trucks on local roads, and pushing for speed humps and other traffic infrastructure improvements. In 2008, Dan Benson was appointed to the Mercer County Board of Chosen Freeholders to an unexpired term and won a special election in November 2008; he was re-elected for a full term in 2009. Outside his elected office, Dan is the Past President of the Kiwanis Club of Hamilton Township. He is a member of the Board of the Henry J. Austin Healtch Center, the Young Professionals Board of Robert Wood Johnson Hospital at Hamilton, and the Benevolent and Protective Order of the Elks Lodge #2622. He is Vice President of Friends of the Hamilton Township Library, a Life Member of the American Council of Young Political Leaders, and an Alumnus of Leadership New Jersey. Dan earned his MPP from the Bloustein School in 1999.
2013 Inaugural Class
2013 INAUGURAL CLASS
JAMES W. HUGHES, 1994
HARVEY S. MOSKOWITZ, 1995
MAUREEN OGDEN, 1995
SHIRLEY M. BISHOP, 1996
CONNIE O. HUGHES, 1997
REDENIA C. GILLIAM-MOSSEE, 1998
ELIZABETH C. (BETSY) MCKENZIE, 1999
ROBERT W. BURCHELL, 2000
DAVID LISTOKIN, 2000
JAMES G. BACH, 2001
JAMES CRAWFORD, 2004
NICHOLAS J. MASUCCI, 2007
ROBERT G. SOMMER, 2011
ANTHONY L. MARCHETTA, 2012