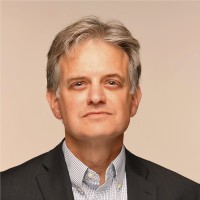 Senior Health Administration Fellow
MBA Northwestern University; MD West Virginia School of Medicine; BS University of Rochester
Contact
david.artz [at] rutgers.edu
David Artz, MD, MBA is a Senior Health Administration Fellow at the Bloustein School. He teaches healthcare economics, and his current professional foci are healthcare informatics and precision medicine payment and policy. Dr. Artz continues to practice Internal Medicine at a NJ community health system.
Dr. Artz has formed two companies creating informatics solutions for precision medicine programs. He has been a strategy consultant to various health systems and pharmaceutical companies, and has served as an external advisor to the National Cancer Institute's surveillance program and the NIH Clinical Center's informatics department.
Dr. Artz was the Chief Medical Information Officer at Memorial Sloan Kettering Cancer Center in New York City for 12 years and held this same role at Northwestern Memorial Hospital in Chicago. Currently, he is an Associate Professor of Population Health Sciences (Courtesy) at Weill Cornell Medicine.
Complete Curriculum Vitae (C.V.)
Graduate Courses