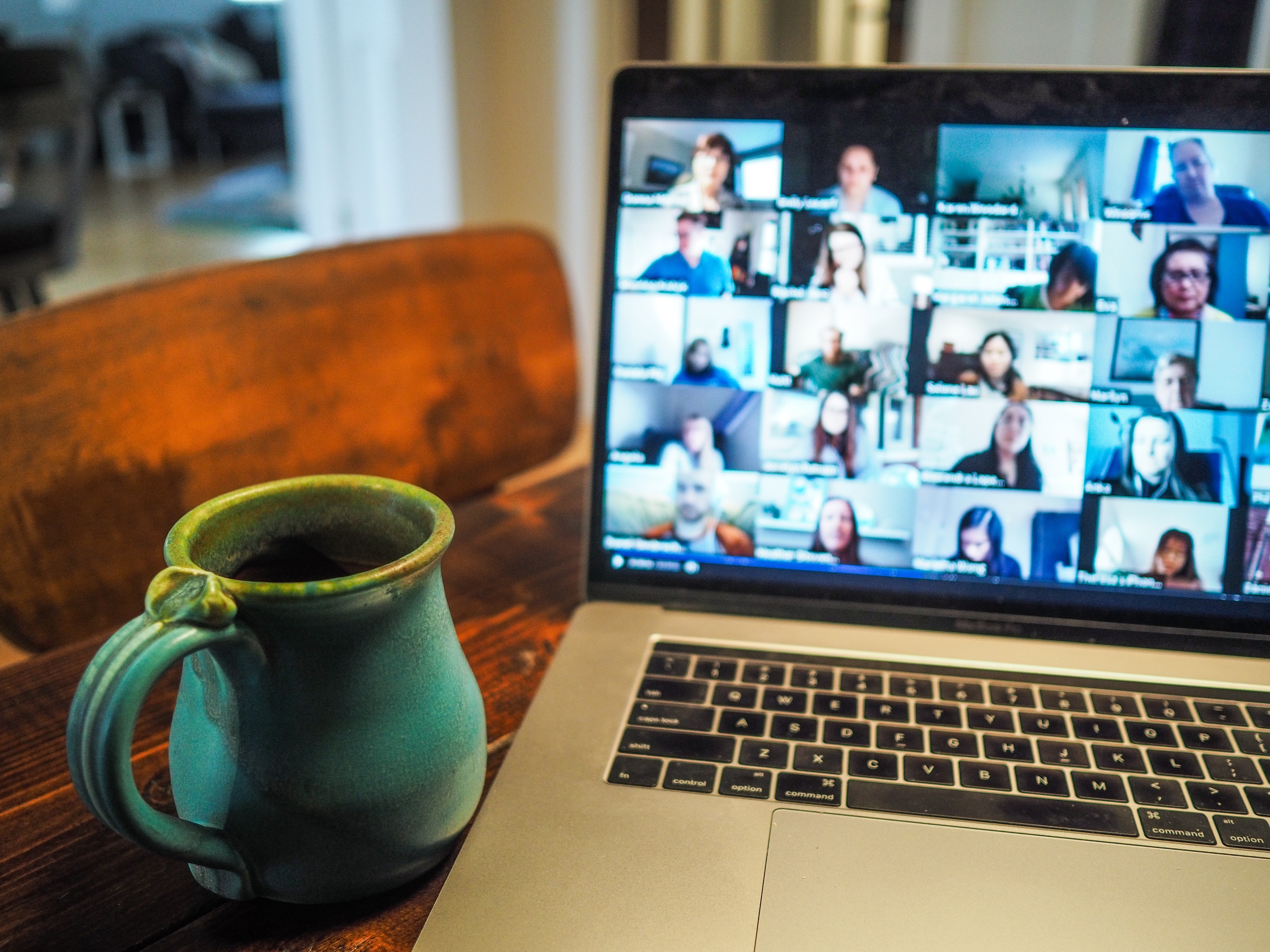 Mark your calendar and register! Below you will find a growing list of career-related virtual and in-person professional and technical development events, workshops, career panels, talks and our annual virtual Fall 2022 Bloustein Meet & Greet/Career Fair events planned for Bloustein students this Fall. Many of these events are for both undergraduate and graduate students. This list is continually updated, so be sure to check back often to get the latest updated information. You will find events for spring listed as we approach the end of the Fall semester.
---
PROFESSIONAL DEVELOPMENT
See below for a current listing of virtual technical and career-related professional development workshops and events. Those taking place in person will be noted. Career-Related Professional Development workshops are for graduate students only but Tecnical Professional Development workshop are open to undergraduate as well.
CAREER-RELATED PROFESSIONAL DEVELOPMENT
9.16 @ 10:30 AM-12:00 PM | International Student Resources Information Session | Join your Bloustein student and academic services support staff- Andrea Garrido, Cheryl Egan, Courtney Culler, and Emilio DelValle – as well as our partners from RU Global – Jinling Quan, Bloustein Liaison and Senior International Student Advisor – and RELI (Rutgers English Language Institute) – Mark Keitges, Director, Graduate English Language Learners Program – to learn about the career and internship resources and services available at Bloustein and Rutgers University to support our international students. | PAST EVENT

9.20 @ 4:30 PM-6:00 PM | Resume Critiques | As the new year/semester is just beginning, this is the perfect time to update your resume and get it critiqued! This virtual event will be held in a small group format and you will receive immediate feedback from Career Management professionals, HR professionals and alumni who work in urban planning, policy and health administration fields.  |  PAST EVENT

***NEXT  RESUME CRITIQUE EVENT:  2.1.2023 @ 4:30 – 6:00 PM ET | REGISTER HERE
9.28 @ 4:30 PM-5:45 PM | Networking & LinkedIn Best Practices | There's no doubt that networking is the number one way to land jobs and internships and LinkedIn is a MUST for all professionals. Learn more about the importance of each at this informative workshop which will help you get more comfortable networking both in person and via social media. | PAST EVENT

10.4 @ 4:30 PM-6:00 PM | International Alumni Panel: Navigating the Job and Internship Search | Hear from a panel of our Bloustein International alumni to learn how they navigated their time at Bloustein, and how they landed internships, fellowships and jobs after graduating. Ask your questions and get advice from with those who were once in your shoes. This is a virtual event. | REGISTER HERE

10.6 @ 4:30-5:45 PM | Federal Resume/Applying to Federal Government workshop | If you have any interest in applying to federal internships or jobs now or in the future, this workshop is for you. Applying to Federal Government can be confusing and intimidating. Come to this workshop to learn how it's done by Rutgers/Bloustein alumni, Andrew Artz, MCRP/MPP '20, Data Scientist, National Vulnerability Database with the National Institute of Standards and Technology (NIST) and Silvia Symber, Senior Analyst – Strategic Issues with the U.S. Government Accountability Office (GAO)! | REGISTER HERE
10.10 @ 5:00 PM-6:00 PM | Keys to Be Successful – In-Person Event | As an esteemed healthcare executive and nationally sought-after consultant and speaker, Professor Vincent Joseph shares his advice on how he achieved success and how you can, too!  Light refreshments will be served. | REGISTER HERE (you will then receive room location information)
10.19 @ 4:30 PM-5:30 PM | Interviewing Best Practices | Join Bloustein Career Development Specialists Cheryl Egan and Andrea Garrido for a one hour virtual workshop to sharpen your interviewing skills in preparation for upcoming internship and job interviews and the Mock Interview Clinic taking place on 2/23 (see below)! We will review behavioral based interviews and the STAR approach, virtual interviews, other types of interviews to expect as well as how to prepare for these interviews. Tell us if you have specific questions or topics you'd like for us to cover when registering!  | REGISTER HERE

11.9 @ 4.30-6:00 PM | Professional Communications and Preparedness Workshop | Join  Mark Keitges, PhD of the Rutgers English Language Institute, who is Director, Graduate ELL Program and Assistant Teaching Professor, English | More information and registration coming soon!
11.15 @ 4:30 PM-5:30 PM | Evaluating Job Offers and Salary Negotiation | Join Bloustein Career Development Specialists Cheryl Egan and Andrea Garrido for a one hour workshop to learn tips and strategies about salary negotiation skills (which doesn't only include negotiating for salary) as well as how to evaluate job offers. | REGISTER HERE

11.30 @ 4:30 PM-6:00 PM | Job and Internship Search Strategies and Panel Event (IN-PERSON EVENT) | Join Cheryl Egan and Andrea Garrido and a panel of 2nd year graduate students and recent graduates from our various programs in both urban planning and policy and health administration to learn about their unique internship experiences, including the process they went through to find their internship/AFE/experience. Gain valuable advice and get the inside scoop on the entire process to help you prepare for your search. | REGISTER HERE
TECHNICAL PROFESSIONAL DEVELOPMENT
Join Marcie Anszberger of CTAAR for live, virtual 90-minute Excel workshops, geared to Bloustein students, and join Rutgers University Libraries instructors for live, virtual R, Python and other technical workshops. Visit this link for additional valuable workshops the University Libraries is conducting. Click the links to register and receive an access link. You can register up to the same day as the session. Open to both undergrad and graduate students.
10.4 @ 1-2:30 pm | Python Basics and Data Exploration | This University Libraries virtual workshop will be an introduction to fundamental concepts such as variable assignment, data types, basic calculations, working with strings and lists, control structures (e.g. for-loops), functions. Register to receive the Webex link with instructions on how to connect. Supplemental materials available at https://libguides.rutgers.edu/graduatespecialist/python | REGISTER HERE
10.6 @ 1-2:30 | R for Data Analysis: a tidyverse Approach | This Universities Libraries virtual workshop conducted by Data Librarian, Ryan Womack, introduces the R statistical software environment and basic methods of data analysis, and also introduces the "tidyverse".  While R is much more than the "tidyverse", the development of the "tidyverse" set of packages, led by RStudio, has provided a powerful and connected toolkit to get started with using R.  Note that graphics and data manipulation are covered in subsequent sessions. Workshop conducted via Zoom.  Register to receive the Zoom link with instructions on how to connect. Supplemental materials available at https://libguides.rutgers.edu/data_R/ | REGISTER HERE
10.14 @ 1:30-3 PM | Excel: Up to Speed | REGISTER HERE

10.21 @ 1:30-3 PM| Excel: Formulas | REGISTER HERE

11.11 @ 1:30-3 PM | Excel: Pivot Tables | REGISTER HERE

1.27.23 @ 1:30-3 PM | Excel: Up to Speed | REGISTER HERE

2.17.23 @ 1:30-3 PM | Excel: Visualizing Data | REGISTER HERE

3.24.23 @ 1:30-3 PM | Excel: Fixing Data | REGISTER HERE
---
REAL DEAL SERIES
Join Andrea and Cheryl and special guests for talks devoted to the "real deal" about a variety of career related topics on diversity, equity and inclusion. Students will have the opportunity to ask questions at the end of each Real Deal event. You must register to attend. Open to graduate students and alumni.
Fall Real Deal: 11.17 @ 4:30-6:00 PM
Spring Real Deal: 3.29.29 @ 4:30-6:00 PM
---
CAREER PANELS, ROUND TABLES, & TALKS
Hear from our amazing Bloustein alumni to gain practical advice and learn about careers in a variety of sectors, organizations and jobs in the urban planning and policy and healthcare administration realms. Each panel will provide participants with the opportunity to ask questions, gain more clarity and validation about careers, and become acquainted with our strong alumni network. These panels are open to graduate and undergraduate students and alumni! Continue checking back as more information and additional events are added.
8.24 @ 4:30-5:30 pm | ChristianaCare AdministrativeFellowship Information Session (VIRTUAL) | Please join current and past ChristianaCare Administrative Fellows, who will be discussing and answering questions about ChristianaCare, the Fellowship, and application process. | PAST EVENT
9.12 @ 4-5 pm | University Hospital Administrative Fellowship Information Session (VIRTUAL) | Mustafa Rahman, MHA alum and current University Hospital Administrative Fellow, will discuss and provide an overview of University Hospital's Administrative Fellowship, the application process, and answer your questions. Additional information regarding the Fellowship may be found through University Hospital's web site. | PAST EVENT
9.13 @ 4:30-6 pm | MHA Alumni Administrative Fellows Panel (VIRTUAL) | Please join us in welcoming back MHA Alumni and current Administrative Fellows, Rebecca Miller, Roper St. Francis Healthcare-SC; Katrina Moreno, Providence-WA/MT Region; Anna Pryamkova, Columbia University, Irving Medical Center-NY; Mustafa Rahman, University Hospital-NJ; and Vivian Mensah, Hackensack Meridian Health-NJ, as they discuss their Administrative Fellowships and provide advice regarding the fellowship application and interviewing process. Professor Soumitra Bhuyan will moderate the event. | PAST EVENT
9.14 @ 5-6 pm | Consulting and Cracking the Case Interview (VIRTUAL) | As a consultant, it is expected that you are the expert in solving a particular business problem. The consulting interview is not any different. Join MHA alum, Sharjeel Tai, Senior Associate at Strategy& and Kendal Kosiek, Deals Associate at PwC, who will discuss the consulting field, his career journey, and advice for preparing and strategizing how to solve case interview problems. | PAST EVENT
9.19 @ 6:30-8 pm | Candid Career Conversations with Exceptional Women Healthcare Leaders (VIRTUAL) | Navigating your career path in today's challenging workplace may feel daunting. Rutgers University Bloustein School of Planning and Public Policy, Seton Hall University, and Appalachian State University invite you to join us for an engaging evening with four remarkable women leaders in healthcare. This exciting event will provide the opportunity to interact with the four leaders as they share their stories and leadership capabilities that helped shape their professional careers. Our moderated panel will feature: Wendy Braund, MD, MPH, MSEd, FACPM, Deputy Secretary for Health Preparedness and Community Protection at Pennsylvania Department of Health; Deborah Nabubwaya Chambers, MPH, MHA, MPH Program Coordinator, National University; Selina Osei, MD, MPH, MBA, Director, Health Equity and Community Engagement, Connecticut Hospital Association; Jodi Rosen, MPH, VP of Innovation & Digital Strategy, City of Hope; Moderators: Anita Franzione, Associate Professor at Rutgers University; Anne Hewitt, Professor at Seton Hall University; and Julie Sakowski, Associate Professor at Appalachian State University. | PAST EVENT
9.21 @ 5-6 pm | Careers in Healthcare Finance and Introduction to HFMA (VIRTUAL) | Please join healthcare executives as they discuss healthcare finance careers. Speakers will discuss their careers paths and how being active in the Healthcare Financial Management Association (HFMA) helped them in their careers and can help you "Lead with Confidence…Solve Complex Issues…Grow Your Career." Panelists include: Tammie Jackson, Immediate Past National Board Chair of HFMA and Chief Growth Officer at FinThrive; Deb Dente, CFO at Newark Beth Israel and Children's Hospital of New Jersey; Fatimah Muhammad, MPH, Program Manager of 340B Department of Pharmaceutical Services at Saint Peter's University Hospital. Moderated by Jane Kaye, Assistant Teaching Professor, Bloustein School | PAST EVENT
10.3 @ 5-6 pm | Healthcare Outside the Hospital CEO Panel (VIRTUAL) | There are many career opportunities within a hospital system, however, did you realize there are just as many career paths in other healthcare sectors? Please join this engaging conversation as three CEOs discuss the healthcare sectors and organizations they lead, their career journey, and advice for becoming a leader and pursuing a career "outside the hospital" setting. Panelists include: Caitlin Zulla – Chief Executive Officer at SCA Health; Roberto Muñiz – President and CEO at Parker Health Group; Regina Widdows – President/CEO at SERV Behavioral Health System. Moderated by Jane Kaye, Assistant Teaching Professor, Bloustein School. | REGISTER HERE
10.12 @ 4:30-6 pm | Careers in Government and Nonprofit Panel (VIRTUAL)| Hear from alumni and employer partners who work in a variety of organizations and roles in the public and nonprofit sectors, including a Social Science Research Analyst with the USDA, an Operating Budget Manager with the Department of Legislative Services – Maryland General Assembly and a Senior Manager, Federal Workforce Programs with the Partnership for Public Service, a nonpartisan governmental organization, whose mission is to "[bring] together diverse perspectives to develop forward-thinking solutions that improve the way the federal government works." Q&A to follow event, so come with questions! | REGISTRATION
10.12 @ 5-6 pm | Weill Cornell Imaging @ NewYork Presbyterian Information Session (VIRTUAL) | Please join representatives, Aurora Fowlkes and Alexandra LeLand from Weill Cornell Imaging at New York Presbyterian as they discuss their innovative center, services provided, as well as their various opportunities and the recruitment process. | REGISTER HERE
10.13 @ 4:30-6:30 pm | Rutgers-Bloustein Fall Health Administration Networking Event (VIRTUAL) | Rutgers Health Administration Students and Alumni please join us for an evening of virtual networking to meet with, ask questions, and gain invaluable advice from Bloustein MHA Alumni regarding various topics including: Career Development / Jobs / Internships; Fellowships / Case Competitions; Finance; Negotiation; Networking / Mentoring / Getting Involved in Professional Association; Scheduling Classes / Managing and Transitioning to the MHA Program. | REGISTER HERE
10.13 @ 4:30-6 pm| Starting Your own Consultancy | Hear from alumni planning consultants who have struck out on their own to start their own planning firms or who have experience as independent consultants. Learn about important basic fundamentals and how to build the foundation of a consultancy practice, including how to get capital to get started. Find out what to do as well as what not to do, and get many other great pieces of valuable professional advice! | REGISTER HERE
10.18 @ 5-6 pm | IT Career Talk & Introduction to ACHE | Healthcare administration has experienced unprecedented advancement caused by the COVID-19 pandemic- and the resulting commerce, service, and operations innovation – enabled by Information Technology. Please join healthcare executives as they discuss information technology in their career paths and how the American College of Healthcare Executives (ACHE) has fast-tracked their career advancement. Panelists include: Harshal Shah, MHA, MBA, Digital Health Leader, RWJBarnabas Health and President of ACHE-NJ; Melanie Franco, EPIC Implementation Leader and Director of Technical Training, Atlantic Health System; Shawn Ekwall, MBA, FACHE, COO Medical Group IGEA Brain & Spine, PA and Secretary, ACHE-NJ. Moderated by Ceu Cirne-Neves, MPA, FACHE, Assistant Teaching Professor, Bloustein School. | REGISTER HERE
10.25 @ 5-6 pm | Career in Health Technology | Please join Rutgers alum Eric Branning, RC'11 and GSC'13, who is currently a Senior Account Executive for Strategic Partnerships at Teladoc Health, as he talks about his healthcare career path across the ecosystem, getting started in the health technology industry, working at a startup, and career advice for those interested in entering the broader field. | REGISTER HERE
11.3 @ 4:30-7 pm | Careers in Transportation Panel (HYBRID) | Join professional association, Young Professionals in Transportation (YPT)'s Mid Atlantic, NYC and Philadelphia chapters for a panel discussion to learn about the variety of roles and responsibilities and careers in the transportation planning space. This panel, comprised of YPT e-board members including one of our own alumni, will be in-person at Bloustein with the opportunity to attend virtually. To follow will be an in-person Mix and Mingle/Networking event with YPT at a local New Brunswick bar. | REGISTRATION FOR PANEL AND MIX AND MINGLE EVENT COMING SOON!
2.8.23 @ 4:30-5:45 pm | Careers in Public Informatics and Data Analytics Panel | Hear from a panel of alumni who are data analytics professionals in industry, nonprofit, and government organizations about their careers in public informatics. This panel will be moderated by Professor Wenwen Zhang | REGISTRATION COMING
TBA | Careers in Housing and Community Development Panel
TBA | Careers in Real Estate and Land Use
---
VIRTUAL MEET & GREET/CAREER FAIR EVENTS
Bloustein graduate, undergraduate students and recent graduates are invited to meet with alumni and employer representatives from a variety of organizations. Some of these employers are recruiting for jobs and internships and others are providing valuable information about themselves and their organization for future opportunities. This event offers an excellent opportunity for you to network with alumni and prospective employers from a variety of sectors – public, private, non-profit – to network and to learn more about their careers and the organizations in which they work.
10.27 @ 4:30 PM-6:30 PM | Health Administration
Employers: You're invited to join us on Thursday, October 27th from 4:30 PM – 6:30 PM to meet our undergraduate and graduate health administration and public health students, and MHA alumni. Terrific opportunity to engage with students and alumni and discuss your organization and current and/or future internship and full-time opportunities. EMPLOYERS: REGISTER & LEARN MORE HERE
Students: Engage with alumni and employer partners who are seeking interns, fellows or full time employees now or in the future. This is a terrific networking opportunity. Past participating employers included: Amazon; GCI Health; Hackensack Meridian Health; Healthcare Consultancy Group; The Innova Group; IQVIA; Memorial Sloan Kettering Cancer Center; Rutgers Institute for Health, Health Care Policy, and Aging Research; Sellers Dorsey; Universal Health Services (UHS) | REGISTER HERE

10.28 @ 10:00 AM – 3:00 PM |Planning, Policy, Informatics
Employers: Join us on Friday, October 28th for a two hour period between 10 and 3 pm to meet our undergraduate and graduate level planning, policy and informatics students and recent alumni. This is a great opportunity to tell students about your organization and current or future internship and full time opportunities available.
EMPLOYERS: REGISTER & LEARN ABOUT OUR 10.28 FALL 2022 EVENT HERE
EMPLOYERS: REGISTER & LEARN MORE ABOUT OUR 2.24 SPRING 2023 EVENT HERE
Students: Engage with alumni and employer partners who are seeking interns, fellows or full time employees now or in the future. This is a terrific networking opportunity. Participating employers include Cambridge Systematics, Fehr & Peers, Partnership for Public Service, Port Authority of New York/New Jersey, The GAO, New Jersey Office of Legislative Services (NJOLS), WSP, Dresdner Robin Environmental Management, AECOM, and more! To participate, register and you will receive a link, listing of participating employers/alumni and schedule prior to the event. | REGISTER HERE