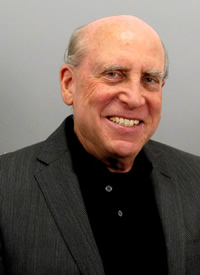 Professor

B.A., Antioch College; M.A., Ph.D., University of Chicago
Contact
Room 363, Civic Square Building
(848) 932-2370
Research Interests
Community-based planning
Planning and social theory
Locational conflict and social movements
Environmental politics
Urban and political geography
Robert Lake is Professor at the Center for Urban Policy Research (CUPR) and a member of the Graduate Faculties in the Department of Geography and the Bloustein School. He holds a Ph.D. in urban geography from the University of Chicago. Dr. Lake was Graduate Director and Director of the Doctoral Program in Planning and Public Policy (2009-2015); Acting Director (1997-1998) and Associate Director (1998-2000) of CUPR; Co-Director of the Rutgers Community Outreach Partnership Center (1998-2005); and Director of the CUPR Press (1989-2011). Since 1974, Dr. Lake has supervised research at CUPR on a broad array of planning and public policy issues in the fields of housing, community development, and environmental policy. His current research focuses on community-based planning, environmental politics, environmental justice, and the role of social theory in the production of knowledge in the social sciences. He is the author or editor of five books including Resolving Locational Conflict, Readings in Urban Analysis, and The New Suburbanites: Race and Housing in the Suburbs, and has published numerous articles in scholarly and professional journals. His research has been funded by the U.S. Department of Housing and Urban Development, Economic Development Administration, United States Information Agency, National Science Foundation, U.S. Congress Joint Economic Committee, National Institutes of Mental Health, state and local governments, and private foundations.
Complete Curriculum Vitae (C.V.)
Recent Publications
Book Chapters
2016: Lake, Robert. 2016. "The Subordination of Urban Policy in the Time of Financialization. In James DeFilippis, ed., Urban Policy in the Time of Obama. Minneapolis: University of Minnesota Press, pp. 45-64.
Articles in Refereed Journals
2017: Lake, Robert W. "Urban Geography Plenary Lecture: On Poetry, Pragmatism, and the Urban Possibility of Creative Democracy," Urban Geography, 38,4: 479-494.
2017: Lake, Robert W. "For Creative Democracy." Urban Geography, 38,4: 507-511.
2017: Lake, Robert W. "Planning Urban Geographies and the Contested Rationalities of City-Making." Urban Geography, 38,2: 239-242. DOI:10.1080/02723638.2016.1206715
2017: Lake, Robert W. "Big Data, Urban Governance, and the Ontological Politics of Hyper-Individualism." Big Data and Society, 4,1: 1-10. DOI:10.1177/2053951716682537
2016: Lake, Robert W. "Justice as Subject and Object of Planning." International Journal of Urban and Regional Research, 40,6: 1206-1221.
2015: Lake, Robert W. "The Financialization of Urban Policy in the Age of Obama." Journal of Urban Affairs, 37,1: 75-78.
2014: Lake, Robert. 2014. "Methods and Moral Inquiry." Urban Geography, 35,5: 657-668. DOI:10.1080/02723638.2014.920220.
Reviews
2016: Review of Ananya Roy and Emma Crane, Territories of Poverty, in Progress in Human Geography, 41,3: 395-402.
2014: Review of Susan Fainstein, ​The Just City,​ in Journal of Planning Education and Research, vol. 34 (2014) 358-360.
Areas of Expertise: Community Based Research, Community Development, Environmental Planning and Policy, Land Use, Neighborhood Planning, Planning Theory, Political Institutions, Social Policy/Inequality and Disparities