Linda Stamato, Faculty Fellow and co-director of the Bloustein School's Center for Negotiation and Conflict Resolution and Jocelyn Elise Crowley, Professor of Public Policy are the recipients of two of Rutgers University's most prestigious academic awards. They were presented with their awards at reception at the Rutgers University Inn and Conference Center on Thursday, May 3.
"The honorees for each of these awards are selected based on nominations from their colleagues, reviewed by the Chancellor and President, and then submitted to University-wide faculty committees who review the nominations and return their recommendations to the President for final selection," said Distinguished Professor and Bloustein School Interim Dean Michael R. Greenberg. "Every year, the pool of nominations was exceptionally strong, so it is truly an honor and a testament to the strength of our faculty to have two awardees this year."
Linda Stamato, Faculty Fellow and co-director of the Bloustein School's Center for Negotiation and Conflict Resolution, is the recipient of a Rutgers College Class of 1962 Presidential Public Service Award. Funded by the Class of 1962 of Rutgers College, the award honors members of the faculty, student body, or staff in recognition of distinguished and non-compensated service to government bodies, professional or scholarly organizations, and/or the general public, such as voluntary community leadership, personal acts of heroism, etc. The award carries an honorarium of $2500.
A mediator and facilitator who has been involved in a number of cases involving large scale public policy issues as well as disputes involving a parties at high management levels in several institutions, Linda has facilitated and mediated cases involving education policy and land use issues, notably violations of clean air and clean water acts, location of affordable housing and other site-specific matters. Linda is the author of a number of articles on mediation and negotiation and lectures frequently on these subjects. A graduate of Rutgers and New York University, she has served as a consultant to the Ford and Rockefeller Foundations and as Chairman of the Board of Governors at Rutgers University.  She has trained labor and management representatives in public and private sector institutions and agencies and prepared agency and public representatives for complex negotiations. At the Bloustein School, she teaches negotiation and conflict resolution.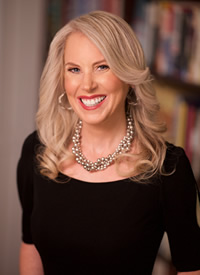 Jocelyn Elise Crowley, Professor of Public Policy, is the recipient of a 2018 Warren I. Susman Award for Excellence in Teaching. The award is Rutgers University's highest honor in recognition of outstanding service in stimulating and guiding the intellectual development of students at Rutgers University by a tenured faculty member. It is named in memory of Professor Susman, a prominent cultural historian and popular teacher and carries an honorarium of $1000.
Jocelyn is also a member of the graduate faculty in the Department of Political Science, an affiliated faculty member of the Department of Women's and Gender Studies, and a Senior Faculty Fellow at the John J. Heldrich Center for Workforce Development. She is currently studying the impact of "gray divorce"—divorce at or after the age of 50—on the lives of men and women across the United States. Her book, Gray Divorce: What We Lose and Gain from Mid-Life Splits, was published by the University of California Press in 2018.
Previously, the Alfred P. Sloan Foundation funded many of her research projects on mothers' organizations in the United States, parenting challenges and public policy, and workplace flexibility. Her book, Mothers Unite! Organizing for Workplace Flexibility and the Transformation of Family Life, was published by Cornell University Press in 2013. She has also written extensively on the topic of family law and public policy, has contributed to edited volumes on international fathers' rights movements and motherhood politics, and has published numerous articles in scholarly journals.