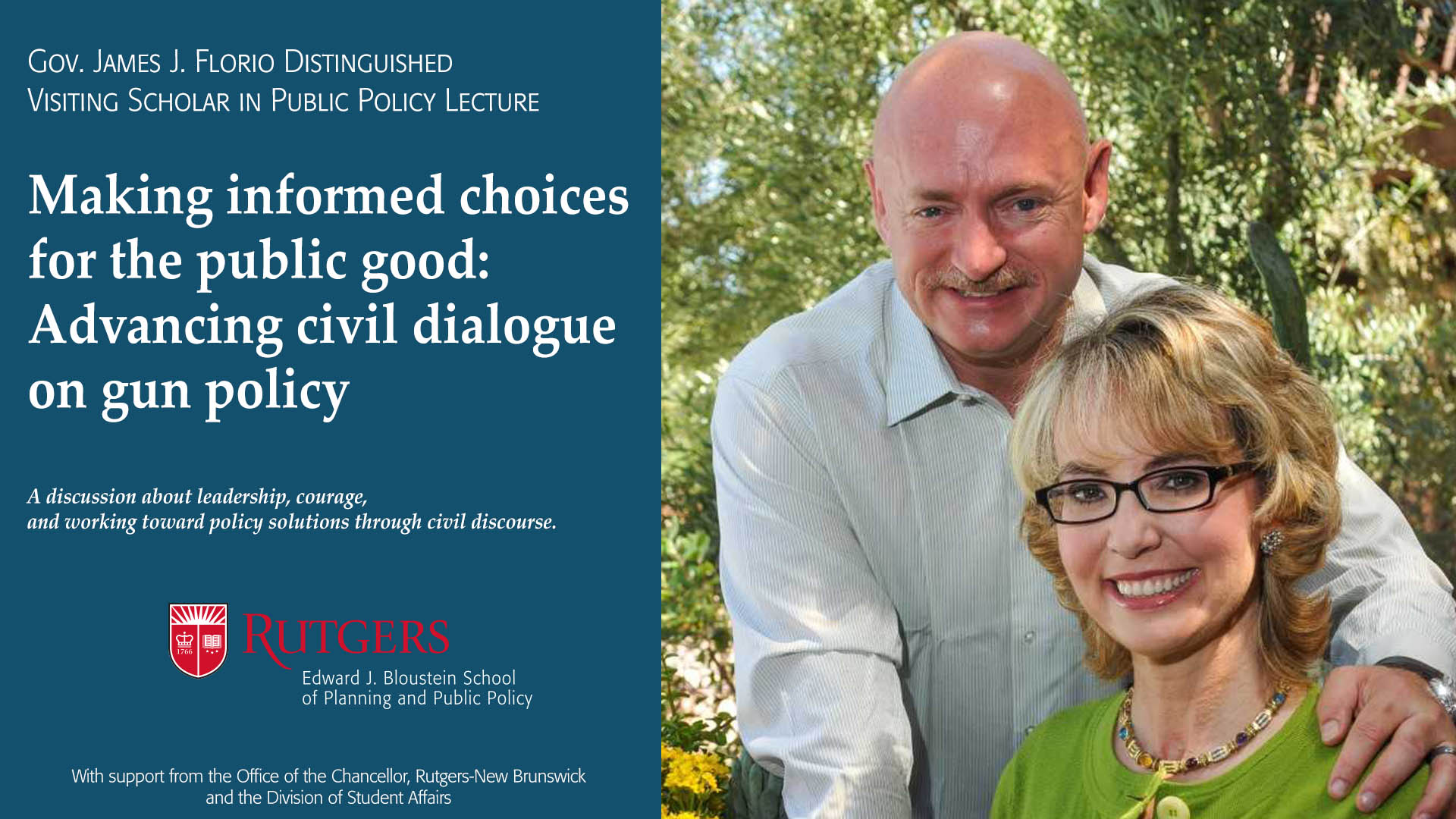 Thank you for your interest in this event – ALL TICKETS HAVE BEEN CLAIMED!
We will accommodate walk-ins at the event as space permits.
We ask that all guests please review the parking and security details below:
Tickets and RUID are required for entry. Tickets may be printed or displayed on a mobile device.
Doors open at 3:30 PM; all guests must be in line by 4:30 PM. After 4:30 p.m., we will accommodate walk-ins at the event as space permits.
Please plan to arrive with anyone that you would like to sit with as saving seats will not be permitted.
PARKING/PUBLIC TRANSPORTATION/DIRECTIONS
The Rutgers Police Department will check bags before guests are seated. In order to expedite this process we recommend that guests do not bring bags.
Video recording and flash photography are not permitted.
For additional questions about the event, please email ejb@ejb.rutgers.edu by 2:00 p.m. on Wednesday, October 24.
******************************************
Members of the Rutgers University community are cordially invited to attend the 2018 Governor James J. Florio Distinguished Visiting Scholar Lecture, "Making informed choices for the public good: Advancing civil dialogue on gun policy." Our special guests will be the Honorable Gabrielle Giffords and Captain Mark Kelly.
The event will be held on Wednesday, October 24 beginning at 5:00 p.m. It will be held at the Livingston Student Center, Livingston Campus, Piscataway, NJ.
The event is FREE but due to the intimate nature of this event, ticket availability will be limited. Tickets will be made available to the Rutgers University community on Thursday, October 11 at 2:00 p.m. by visiting getinvolved.tix.com 
**** Guests may claim (1) ticket each and YOU MUST present a valid RUID along with your ticket upon check-in at the event. ****
All guests MUST arrive by 4:30 p.m. in order to guarantee admission. After 4:30 p.m., walk-in guests will be accommodated and even if you possess a ticket, your seat will not be guaranteed.
***************************
ABOUT THE EVENT
In order to have a productive, civil dialogue on policy solutions for gun violence, it is imperative that we have the skills and knowledge to become informed and civically engaged citizens.
At a public event in Tucson, Az. in January 2011, Congresswoman Gabrielle Giffords was shot in the head from near point-blank range.  Giffords and her husband, Navy combat veteran and retired NASA astronaut Captain Mark Kelly are gun owners and believers in the Second Amendment.  They believe in the constitutional right of all Americans to safely and responsibly own firearms.
In 2013 they founded Americans for Responsible Solutions as a way to encourage elected officials to stand up for safer communities and find responsible solutions to gun violence.
Additional discussants to include
the Honorable James J. Florio, former Governor, State of New Jersey
Bill Castner, Senior Advisor to Governor Phil Murphy
Dr. Elizabeth C. Matto, Director, Center for Youth Political Participation, Eagleton Institute of Politics
Dr. Stuart Shapiro, Associate Dean and Professor of Policy, Edward J. Bloustein School of Planning & Public Policy
Cecille de Laurentis, Candidate, MPP/MCRP, Edward J. Bloustein School of Planning & Public Policy
We invite you to join this discussion about leadership, courage and working toward policy solutions through civil discourse.
The event is presented by the Edward J. Bloustein School of Planning and Public Policy with support from the Office of the Chancellor, Rutgers-New Brunswick and the Division of Student Affairs.