In 2014 the New Jersey Climate Adaptation Alliance  established the James J. Gallagher Family Fellowship, which allows graduate students from Rutgers University interested in climate change preparedness measures to undertake projects to help advance the mission and objectives of the New Jersey Climate Adaptation Alliance.
Dr. James J. Gallagher, a long-time environmental advocate, is originally from New York and currently resides in Pompton Plains, New Jersey. A graduate of Villanova and New York universities after serving as a combat infantry sergeant in Korea, Dr. Gallagher's work has spanned public relations, corporate consulting, higher education, and philanthropy. The longest of his three different careers included founding, and serving as manager for 20 years, a specialized human resources firm that grew to the fourth largest of its kind. Jim also served as executive director of the John LaFarge Institute in NYC, as president of an innovative New Jersey private college, and as chair of the board asset and liability committee for Crestmont Savings, a $1.4 billion New Jersey bank. He served on the boards of 10 social service and professional non-profits, including six as CEO. He is currently a board member of Covenant House New Jersey and is the manager of a family foundation, of which his daughters are trustees. In addition to providing support for student researchers at Rutgers' New Jersey Climate Adaptation Alliance, his recent gifts have included a webcam system for tortoise activity in the Galapagos Islands, and for the environmental advocacy program of New Jersey Audubon.
The 2015 recipients of the Gallagher Fellowship are Deanna Moran (MPP/MCRP candidate, Bloustein School) and Lauren Murphy (Ph.D. candidate, Department of Sociology)
Deanna Moran is a candidate in the Bloustein School's dual Master of Public Policy/Master of City and Regional Planning program. Deanna was previously a Resource Development Fellow at New Jersey Community Capital where she worked on impact assessment, research projects, and legislative and advocacy efforts in support of New Jersey's underserved communities. She also served as an intern at the University at Buffalo Center for Urban Studies, where she worked on a revitalization plan for the Commodore Perry Neighborhood, one of the select projects of the Department of Housing and Urban Development Choice Neighborhood Program. Deanna holds a Bachelor of Arts in Environmental Design from the University at Buffalo. As part of her Gallagher summer fellowship, Deanna will support the enhancement of geospatial decision-support tools that facilitate climate change resilience at the state, local and community levels.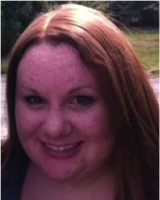 Lauren Murphy is a Ph.D. student in the Rutgers University Department of Sociology. Her research evaluates the effect of neighborhood environments on health behaviors and outcomes, with a larger goal of recognizing space as a context for understanding health inequalities. Lauren has also worked as graduate research assistant at the Institute for Health, Health Care Policy, and Aging Research, where she assisted with project management and data analysis for three studies of chronic illness in vulnerable New Jersey populations. Lauren received a B.A. in Sociology from Fairfield University, and an M.A. in Sociology from Rutgers University. As part of her Gallagher summer fellowship, Lauren will oversee a project advancing strategies for enhancing the protectiveness of the state's public health systems for conditions of a changing climate.