The Office of Student and Academic Services works for the Office of the Dean and collaborates with students, faculty and staff in pursuing the Bloustein School's mission. We strive to empower students on their own unique journeys, preparing them to fulfill their academic and professional goals and reach their potential as leaders in their field. To that end, the staff provides support on policies and resources regarding academic and student life programs and events, curriculum planning, financial aid, admissions, academic advisement, career development, outreach and recruitment.
As a student at Rutgers' Edward J. Bloustein School of Planning and Public Policy, you have an enormous range of resources available to you from a university library system of more than three million volumes to great recreational facilities, and a full time student support staff. The school has a recently expanded student support staff to serve your academic and professional needs. Due to the recent fluctuation in in-person and online course delivery and support due to COVID-19, the staff has provided operations into an accessible, hybrid office and support network of professionals available to you.
The student services office supports students from 8:30 am to 6 pm (M-Th) in order to accommodate our evening course population and part-time students. Whether you are a graduate or undergraduate student, the following individuals are able to help support you on any issues that may arise during your academic program of study.
Steve Weston
Assistant Dean of Academic Administration
Room 190
(848) 932-2728
sdweston [at] rutgers.edu
Office Hours:
8:30am to 5:30pm (M-F)
Directs and manages student recruitment, admissions, enrollment, financial aid support, advising, and career development efforts for the school and its programs
Certifies academic records for graduation for all Bloustein School academic majors and degrees
Benchmarking and enrollment management for academic programs including data managment and reporting
Dean of Students responsibilities for all students including psychological and health issues, disabilities, grade challenges, academic integrity
External relations with accrediting associations, membership organizations, surveys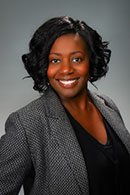 Christina Torian
Assistant Dean of Undergraduate Education
Recruitment and Pre-Advising for Prospective Students (Joint Degree and EJB Direct Admit)
Room 192
(848) 932-2726
christina.torian [at] rutgers.edu
Office Hours:
9:30am to 6:00pm (M-F)
Services by appointment
Provides pre-advising for prospective students interested in EJB undergraduate programs.
Provides oversight of undergraduate admissions processes and data management reporting
Establishes undergraduate recruitment efforts and implements best practices; represents the Bloustein School at undergraduate recruiting events
Contact for and liaison between deans, program directors, faculty, staff and undergraduate student population
Event coordination
Lynn Astorga
Associate Director of Student Recruitment
Room 193
(848) 932-2388
lastorga [at] rutgers.edu
Office Hours:
9:00am to 5:00pm (M-F) and by appointment
Responsible for planning and coordinating full range of recruitment and marketing activities for both undergraduate and graduate programs in Urban Planning, Public Policy and Health Administration.
Implements a strategic plan that identifies key markets and activities for the purpose of recruiting students to meet program population goals.
Represents the Bloustein School at student recruiting functions, visiting feeder undergraduate schools, participates in national panel discussions, interview potential applicants, etc.
Plans and executes a comprehensive domestic travel schedule and cultivate relationships with prospective students, as well as influencers who may include faculty, alumni, employers and staff.
Cultivate relationships with advisors, counselors and faculty at NJ community colleges to promote Bloustein School undergraduate articulation agreements with these institutions.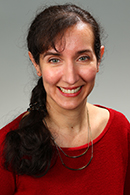 Cheryl Egan
Career Management Specialist

Room 186
(848) 932-2724
cheryl.egan [at] rutgers.edu
Office Hours:
8:30am to 5:00pm (M-F)
and services by appointment
Provides individual and group career counseling/coaching to Master's in Health Administration students to prepare and support them throughout their internship and job search process
Conducts and provides resume/cover letter reviews, interviewing advice, networking/informational interviewing tips, and negotiation strategies
Develops and maintains relationships with alumni and employers to facilitate connections for internship and employment opportunities
Implements and leads job talks, seminars, networking/mentoring programs, and alumni career panel discussions.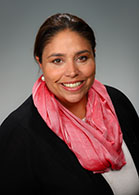 Andrea Garrido
Career Management Specialist

Room 183
(848) 932-2987
andrea.garrido [at] rutgers.edu
Office Hours: 8:30am to 5:00pm (M-F)
and services by appointment
Conducts individual and group career counseling and coaching to graduate students and alumni to support them in gaining career-related experience through internship and field experiences; to prepare them for an effective job search; to guide them in making informed career decisions, and to support them in obtaining professional employment upon graduation and beyond.
Offer resume, cover letter, and LinkedIn profile critiquing, interview skills training, networking, and career research support
Designs, implements and leads career education programs, initiatives and events, including career panels, recruiting events, round table discussions, job talks, workshops and seminars
Cultivates and develops strategic alliances with employment community for internships and employment opportunities for students and alumni
Partners with alumni to serve as mentors and/or as potential employers and to create engaging career events to facilitate industry insights and enhance relations and connections for Bloustein, its students and alumni
Courtney Culler
Assistant Director for Graduate Student Services

Room 183
(848) 932-2727
courtney.culler [at] rutgers.edu
Office Hours:
9:00am to 5:30pm (M-F)
Provides primary academic advisement to graduate students, coordinates admission, registration and pre-registration processes, and disseminates information to students regarding school policy
Serves as liaison for student life and activities, professional development, and/or support for special populations
Provides continuous assessment of advisement operations, supervising graduate assistant workloads, providing oversight of graduate admissions processes and data management reporting
Organizes student/academic related school-wide events, including annual Applied Field Experience presentations, convocation, open houses, and new student orientation sessions
Staff advisor for Bloustein Graduate Student Association (BGSA)
Greg Marrero
Coordinator for Graduate Student Services
Room 184
(848) 932-2983 greg.marrero
[at] rutgers.edu
Office Hours:
9:00am to 5:30pm (M-F)
Facilitate the recruitment, admissions, matriculation and degree completion of graduate population
Maintenance of student information and records
Event coordination
Provides academic advisement to graduate students, coordinates admission, registration and pre-registration processes, and disseminates information to students regarding school policy
Natashia Huff
Student Counselor for Undergraduate Student Services
Last names A-I and all Student Athletes regardless of last name
Room 189
(848) 932-2701
natashia.huff [at] rutgers.edu
Office Hours:
9:00am to 5:00pm (M-F)
Services by appointment
Facilitates the recruitment, admissions, matriculation and degree completion of undergraduate population
Undergraduate student academic and life advising
Maintains student information and records​
Event coordination
Alicia Nesser
Student Counselor for Undergraduate Student Services
Last names J-M
Room 191
(848) 932-2936
alicia.nesser [at] rutgers.edu
Office Hours:
9:00am to 5:00pm (M-F)
Services by appointment
Facilitates the recruitment, admissions, matriculation and degree completion of undergraduate population
Undergraduate student academic and life advising
Maintains student information and records​
Event coordination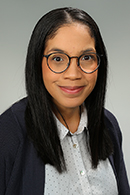 Jessica Reyes
Student Counselor for Undergraduate Student Services
Last names N-Z and all Veterans and Military-Affiliated students regardless of last name
Room 186
(848) 932-2905 jessica.reyes [at] ejb.rutgers.edu
Facilitate the recruitment, admissions, matriculation and degree completion of undergraduate population
Undergraduate student academic and life advising
Maintenance of student information and records​
Event coordination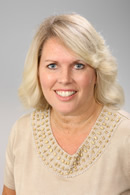 Assists with application processing and produce electronic files
Creates recruitment packages, printing material
Provides reports to registrar's office
Assists with recruiting activities through creating packages, attending fairs and open houses
Manages and distributes keys for TA/GA and Ph.D. office, lockers
Activates ID cards for new graduate students