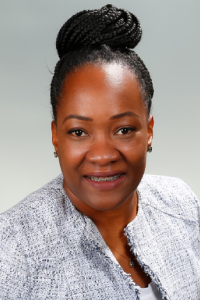 Assistant Professor
DrPH, Biostatistics. Columbia University;  MS, Biostatistics, Columbia University; MPH, Health Policy & Management, Columbia University; BA. Economics. Rutgers, The State University of New Jersey
Contact
Room 548, Civic Square Building
(848) 932-2383

sharifa.williams [at] rutgers.edu
Research Interests
identifying health disparities
describing longitudinal trends in psychosocial exposures across the life-course
development of Bayesian modeling approaches for improving inference about psychiatric conditions using survey data
analyzes trends in overdose and suicide attempts in large statewide datasets
Sharifa Z. Williams, MS, DrPH, joined the Bloustein School in September 2022. Her research interests include biostatistical methods applied to identifying and quantifying health disparities that arise from exposure to structural adversity (i.e., discrimination and socioeconomic disadvantage). This includes examining longitudinal trends in psychosocial exposures across the life course and how they interact with structural adversity to impact health and well-being. Another valued part of Shar's scholarly work involves contributing to and advancing research and public health practice as a methodologic collaborator. In this role, she consults on the design and analytic plans for papers and projects, as well as grant applications.
Shar received her Doctor of Public Health in Biostatistics from Columbia University. She also holds a Master of Public Health in Health Policy & Management and a Master of Science in Biostatistics (Theory and Methods) from Columbia University. Shar is a proud Douglass College (Rutgers University) alumna from the class of 2004.
Complete Curriculum Vitae (C.V.)
View publications on Google Scholar
View publications on Research Gate
Selected Publications
Williams, S.Z., Lewis, C.F., Muennig, P. et al. Self-reported anxiety and depression problems and suicide ideation among black and latinx adults and the moderating role of social support. J Community Health (2022). https://doi.org/10.1007/s10900-022-01127-y

Pahl K., Williams S.Z., Capasso A., Fuller Lewis C., Lekas H-M. (2022). A longitudinal pathway from ethnic-racial discrimination to sexual risk behaviors among Black women and Latinas: Ethnic-racial identity exploration as a protective factor. Social Science and Medicine. 

Nemani K., Williams S.Z., Olfson M., et al., Goff D.  (2022). Association Between the Use of Psychotropic Medications and the Risk of COVID-19 Infection Among Long-term Inpatients with Serious Mental Illness in a New York State–wide Psychiatric Hospital System. JAMA Open;5(5): e2210743. doi:10.1001/jamanetworkopen.2022.10743 

Wang S., Will B.F., Williams S.Z., Glied S., Muennig P.A. (2022). The impact of airplane noise on mental and physical health. A quasi-experimental analysis. BMJ Open. 2022 May 2;12(5):e057209. doi: 10.1136/bmjopen-2021-057209 

Pahl K., Williams S.Z., Lee J.Y., Joseph A.M., Blau C. (2019). Trajectories of Violent Victimization Predicting PTSD and Comorbidities among Urban Ethnic/Racial Minorities. Journal of Consulting and Clinical Psychology; 88(1): 39-47. doi: 10.1037/ccp0000449. 

Chen Q., Williams S.Z., Liu, Y., Chihuri S.T., Li G. (2018). Multiple imputation of missing marijuana data in the Fatality Analysis Reporting System using a Bayesian multilevel model. Accident Analysis & Prevention; 120: 262-269. 

Jin H., Williams S.Z., Chihuri S.T., Li G., Chen Q. (2018). Validity of oral fluid test for delta-9-tetrahydrocannabinol in drivers using the 2013 National Roadside Survey data. Injury Epidemiology; 5(1): 3.

Williams S.Z., Chung G.S., Muennig P.A. (2017). Undiagnosed depression: a community diagnosis. SSM – Population Health; 3: 633-638. 

Albert D.A., Begg M.D., Andrews H.F., Williams S.Z., Ward A., Conicella M.L., Rauh V., Thomson J.L., Papapanou P.N. (2011). An examination of periodontal treatment, dental care, and pregnancy outcomes in an insured population. American Journal of Public Health; 101(1): 151-156. 
Areas of Expertise:  Health Disparities, Health Equity, Informatics, Public Health