Master of Health Administration
Traditional Masters Program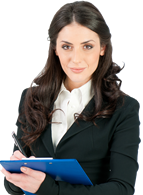 5 years of heath care experience
Saturday classes
January start
BS or BA or related degree
Recent grads or professionals
Evening classes
September start
BS or BA
FAQs
Why should I enroll in Rutgers' MHA program versus other MHA programs?
One of the biggest advantages of the Rutgers MHA program is our faculty. We have selected world-class professionals in the healthcare industry that all have substantial real-world experience. Most are actively advancing healthcare every day. Furthermore, as an RI research university, Rutgers has developed close relationships with organizations throughout the region, putting us ahead of our competitors.
Why should I consider a career in Health Administration? What would this career entail?
Health Administration is rapidly growing throughout the country. Many leaders are retiring, leaving a void of leadership in hospitals, nursing homes, physician offices, pharmaceutical companies. A career in Health Administration can lead to a leadership position that will guide the next generation of healthcare providers into a new and reformed age.
Why do I need an MHA versus an MBA or MPH?
Our senior faculty recommends an MHA if your goal is to be a healthcare leader. The Rutgers MHA degree will give you a competitive edge over your peers. Our courses are designed to equip students with practical formulas to address today's most prevalent healthcare issues.
 Are there opportunities to interact with current or former health administration executives? If so, how often?
Every day! Our faculty is composed of current healthcare leaders that oversee many areas including accountable care organizations, population health, physician service organizations, and operations. Many work in New Jersey; others have, or currently, work throughout the United States; all bring a wealth of experience to class. This is not a traditional master's program; this program is dynamic with your growth as the number one focus.
Do I need to take a standardized test for admission like the GRE (Graduate Record Exam)?
No.  Both the executive and traditional programs of study do not require a standardized test like the Graduate Record Exam provided as a part of your application to the program.  However, if you have the score and wish to provide it you may as a part of your application package.  International students must provide the TOEFL or IELTS exam.