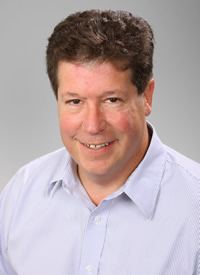 Michael Lahr, Ph.D., whose area of expertise includes input-output modeling, has been promoted to Distinguished Research Professor. At the Bloustein School, he teaches a course in Global Analytics and an advanced course on applied statistical methods and economic modeling.Dr. Lahr serves as the Director of the Rutgers Economic Advisory Service (R/ECON™), which provides economic analysis of public policy issues for New Jersey and the region in the fields of housing, economic development, program evaluation, and fiscal and economic analysis. He is also editor of the Economic Systems Research journal.
He has published over 50 articles in journals and edited volumes on economic modeling techniques, development economics, and the economics of various planning and fiscal issues. His service includes stints as Vice-President of the International Input-Output Association, Chair of the North American Regional Council, and President of the Southern Regional Science Association, and he is a Research Fellow of the Southern Regional Science Association.
The school recently announced the promotion of several school faculty by the Rutgers University Board of Governors. In May, the school announced the promotion of Dr. Mi Shih to associate professor with tenure. In June, Dr. Amy Abruzzi, Dr. Debra Borie-Holtz, Dr. Alan Cander, Dr. Anita Franzione, and Dr. Alexandra Lopez were all promoted to Associate Teaching Professors and Dr. Kathe Newman was promoted to professor with tenure.